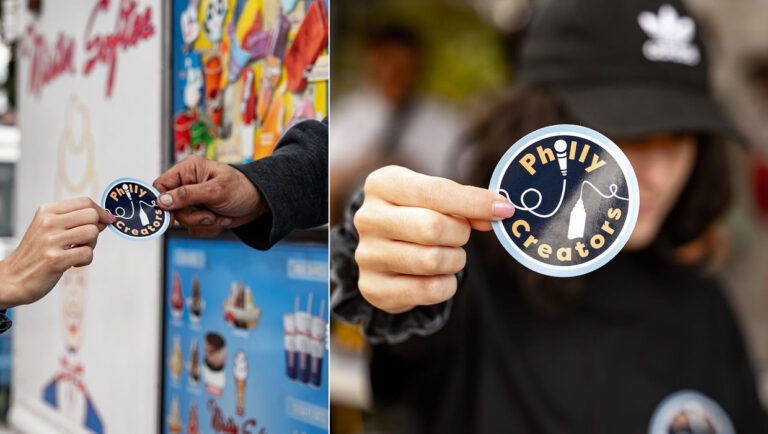 Customer Story: Philly Creators
Only last year, millions were stuck at home and unsure how to navigate countless days sheltered in place. Many of us turned to art, whether it was a compelling narrative on Netflix, an arts or crafts hobby from their past, or an activity we finally had time for, like dance or learning the guitar. Yet, the prolonged time in front of a screen left us even hungrier to enjoy the arts live and in person. As any artist can attest, communities play a vital role in inspiring that next masterpiece.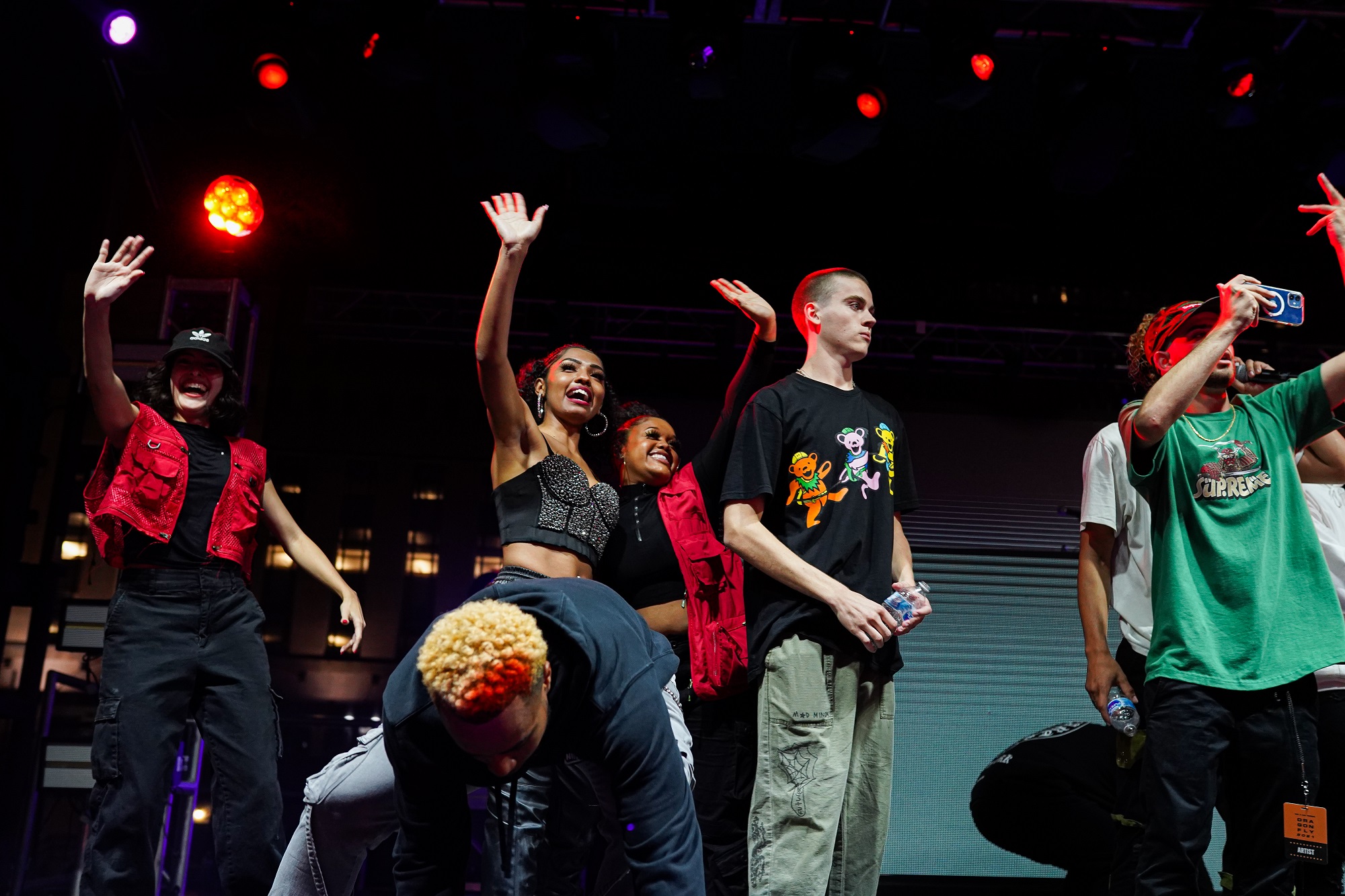 Multidisciplinary creative Camille Velasquez understood the need for such a space, especially among Philadelphia's local music artists. She brings in her passion, knowledge, and energy for music, dance, and graphic design. She serves as creative director to Philly Creators, a community of individual music artists who perform live local music in Philadelphia.
Showcasing Local Talent One Show at a Time
As creative director of Philly Creators, she is in charge of "all things graphic and marketing." In running the social media and creating all the posts and videos for all their platforms, she "makes sure that we showcase what we do, who these artists are, and what their music is." They have regular updates on Tiktok and Instagram, but she shares that in the beginning, she was giving away handmade pamphlets so she could talk about each artist and their goals.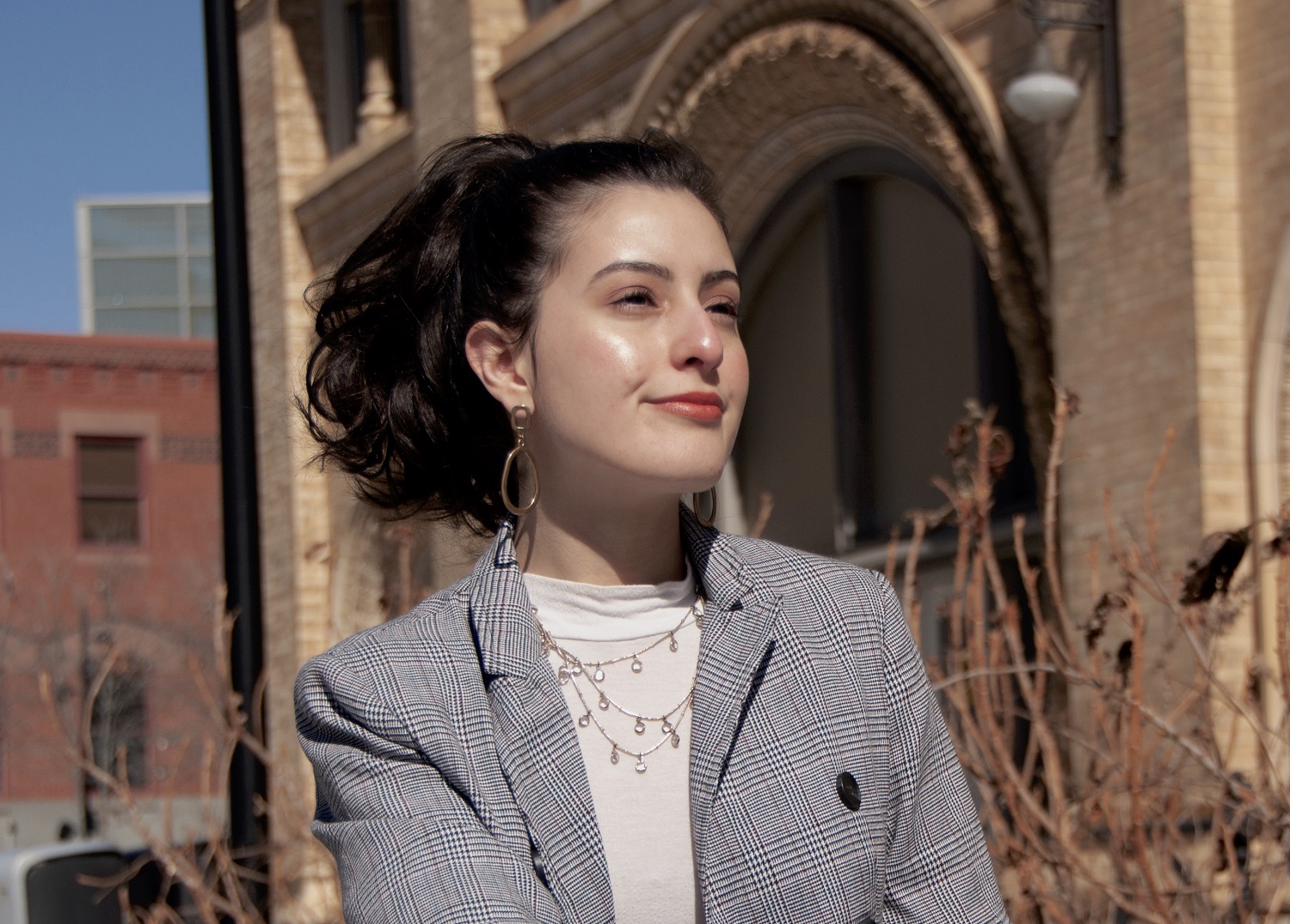 "I even made fliers and little folded papers with QR codes to pass around at the shows. By doing these things, I slowly help spread the word about who we are and what we do, and it's been working very well!"
Apart from the community's creative direction, Camille also describes herself as the "go-to in all team meetings" when discussing how to improve the business. Her drive comes from pursuing the arts since elementary.
"Growing up, I was very into the arts, especially drawing and designing. I even took on a passion for dancing as well," Camille describes. "I started drawing and painting in elementary and then went to middle school for a magnet art program." Her inclination towards visual creation led her to study fashion design in high school, continuing until college.
Her limitless imagination and determination enabled a switch to pursue graphic design as a major instead. She preferred the field's flexibility, along with a minor in dance that let her explore multiple creative outlets. "I've been freestyling in hip-hop since high school and decided I wanted to explore more avenues of dance as well."
Bringing Live Local Music for Everyone to Enjoy
Philly Creators' ultimate goal is to bring joy and love for new music in the city. They have done outdoor shows across the area, from the Rocky Steps, Love Park, to Paine's Skatepark. They stood out at the Rocky Steps, where people would ask, "How often are you here? When is the next show?" While she confesses that "we could never give them a straight answer, we saw they were truly enjoying how we were giving live and new music."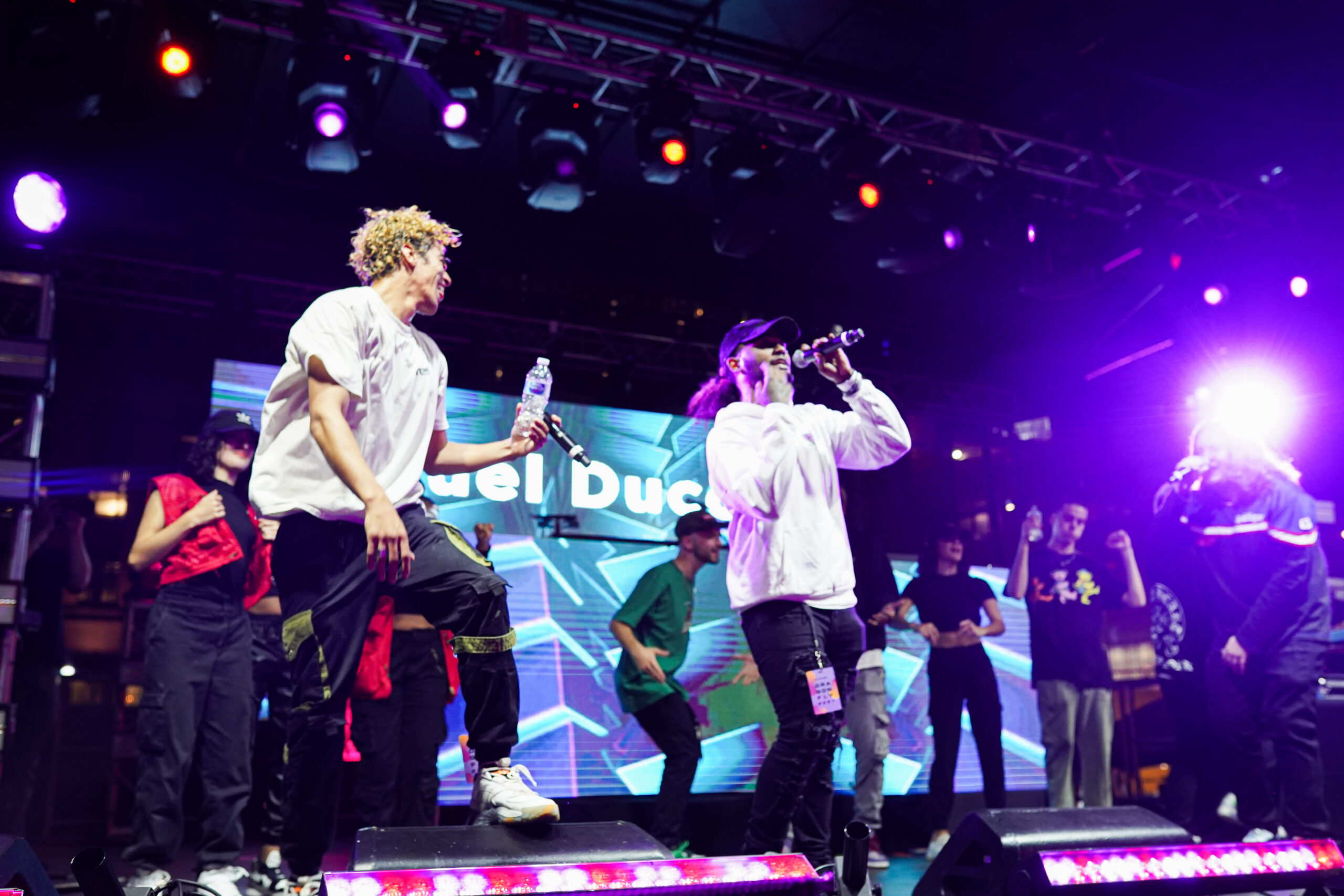 Their hard work from doing small shows paid off when they opened for Flo Rida at Drexel Dragonfly. "I think that has been our biggest accomplishment yet! Our artists got to see what it was like to perform on stage in front of over 3,000 people," Camille describes. "The student-led coordinator even informed us that we were the most sold-out show they had since starting Dragonfly. I truly believe it is because of the amazing support we have gained over the months."
Going into Philly Creators, Camille and the musicians knew it would take some time before getting recognition in the city. She advises all creators and entrepreneurs to be patient in their pursuits.
"Be patient. Find something you are good at doing and stick with it. We knew it would be worth it if we kept going." She applies the same mindset to her craft: "I found that I was good at connecting with these artists and making content for them to share. I kept going because I knew once that big opportunity came, the hard work would pay off."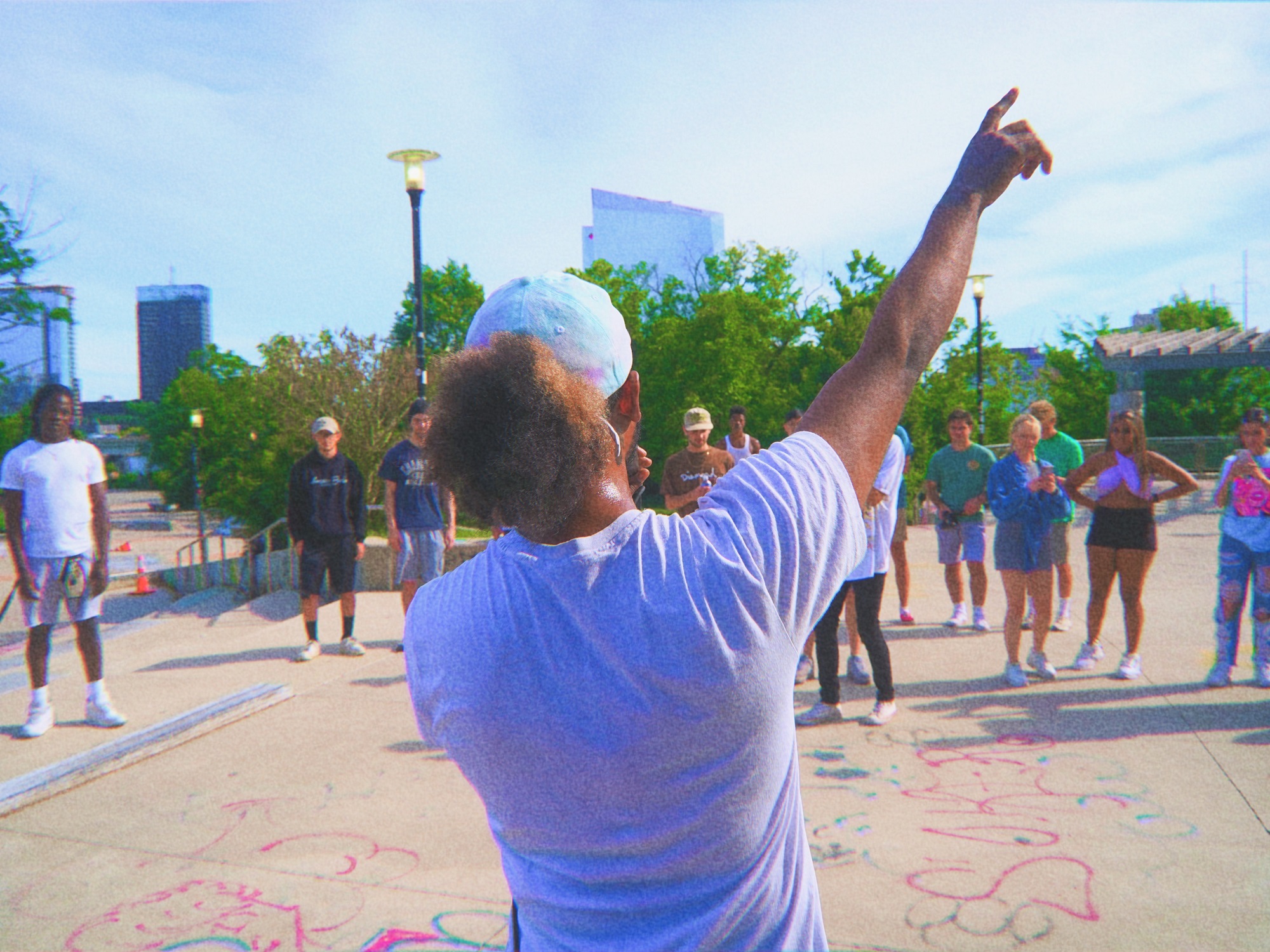 She also emphasizes that everyone should have fun. "Apart from connecting and creating content, Camille has also done backup dancing for these artists simply because she enjoyed doing so. "It was a way for me to have fun while still running the business."
The PrintPlace Experience
Philly Creators showcase their logo on stickers from PrintPlace. It's the community's first time having logo stickers, so giving them away and placing them around the city gives the business more recognition. Camille shares how happy she was to receive them—a huge compliment from a talented artist:
"My experience with PrintPlace was exceptionally well. When I got the package for the stickers, my face lit up when I saw how clean and awesome they looked. The stickers are also of good quality, so I am not worried about any water washing it away."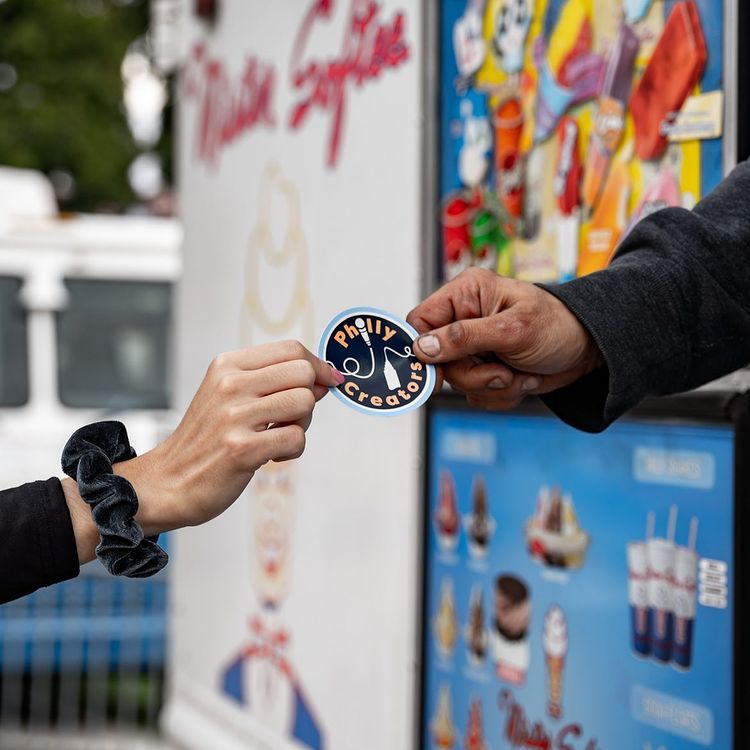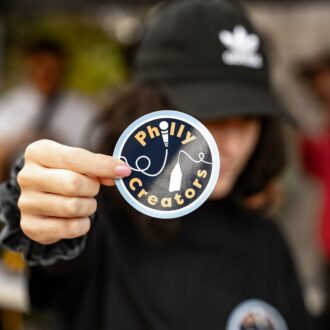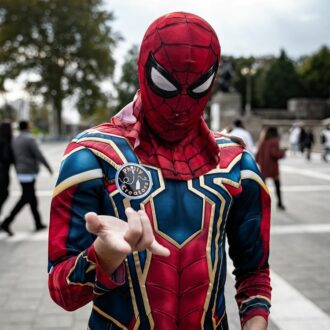 She loves them so much that, "I plan to order again soon because we went through the stickers very quickly since people loved them. I think next time I'll include a QR code that can link to where they can find us," she shares.
Want to check out a Philly Creators show? Follow them on Instagram for updates or find them on TikTok and Snapchat with the same tag.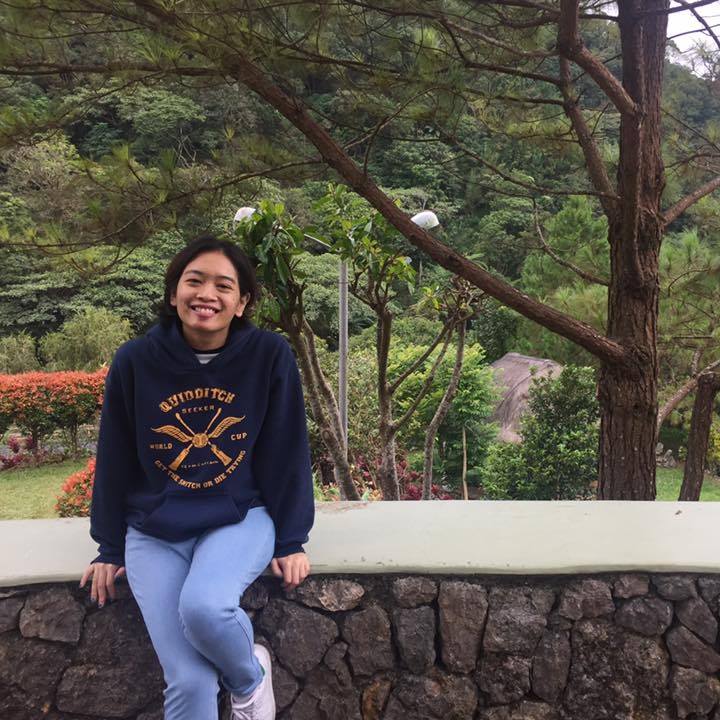 Angela's first love is food but her second love will always be the written word. She loves discovering new ways to tell stories and reads everything from YA to memoirs. Her time away from words is spent either with her three dogs or catching up on her favorite Netflix shows.