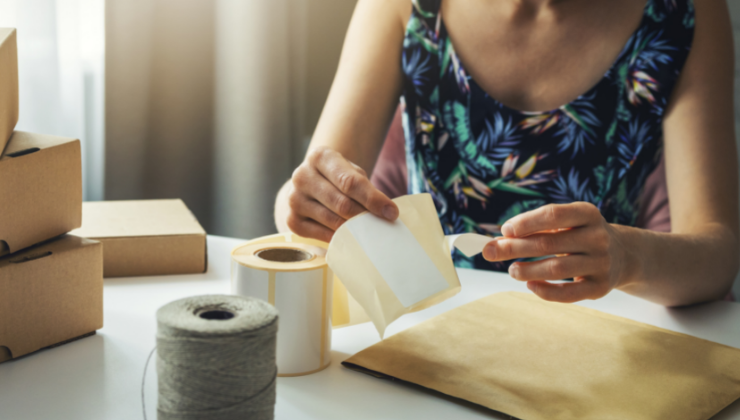 Which Format Fits Your Business Best: Die-Cut or Kiss Cut Stickers?
Kiss cut and die-cut stickers are popular promotional items for business events and product launch sales. If you're not familiar with the terms, both may seem like the same cut since they're printed in single pieces. But each cut has its advantages and specific uses if you want to maximize the use of these sticker formats.
When choosing between kiss cut stickers vs. die-cut, you need to consider its appearance before and after it's applied. Both formats look the same when applied to the surface, but the difference between kiss cut and die cut lies in how they appear and how they are peeled off.
What is the Difference Between Die-Cut or Kiss Cut Stickers?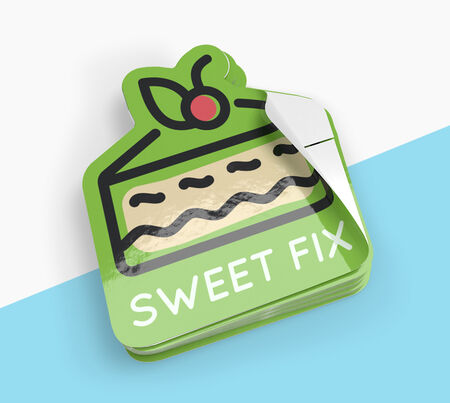 Die-cut stickers or singles are cut entirely through the material backing. This means that you receive the sticker in the custom shape and size requested. You also immediately see how the design will appear before it's applied on the surface. You should order die-cut stickers if you:
Want to know the sticker's appearance upon application.
Need to apply the stickers immediately, in the printed shape, on a container or packaging.
Can neatly apply the edges on the surface.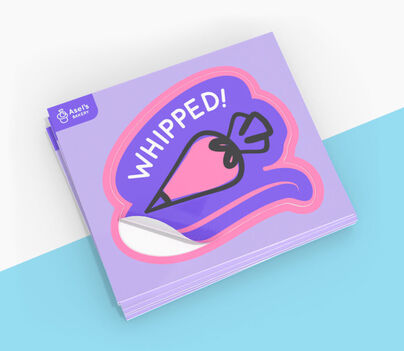 Kiss cut stickers are also cut to the shape of your choice but come with a larger paper backing. Compared to die-cut stickers, kiss-cut pieces are easier to peel off and protects the shape's edges from damage. You can keep the backing blank or add branded elements to reinforce your promotions. We recommend kiss-cut stickers for businesses that need:
To add extra promotional info or branded design on the backing sheet
To give away the stickers for customers to use on their laptops, gadgets, and other personal items
A back peel for smoother and easier application
To print a sticker with an intricate design, in which case the edges of the sticker need to be protected.
How to Create High-Quality Die Cut or Kiss Cut Stickers
Select the format you prefer.
Here's where you finally choose between kiss cut vs. die-cut. You'll also have to select die-cut stickers vs. regular stickers in the roll or sheet formats.
Indicate the shape and size you need.
PrintPlace offers the standard sticker shapes such as square/rectangle, circle, and oval. Die-cut stickers, in particular, also come in other shapes such as starburst, arch, hexagon, and heart. You can also indicate a custom size if you need to print stickers in your logo or company name for both formats.
Choose the best sticker material for your promotions.
Indoor and water-resistant options are available for both die-cut and kiss-cut stickers. Vinyl is the go-to for designs exposed outdoors and to water. For more information on the materials available, check out this blog.
Add protective coating to highlight your design.
Choose from smooth matte or extra shiny gloss. Both offer additional protection from exposure to indoor or outdoor elements. To look extra luxurious and elevate the protection, go for the super bright and bold high gloss coating.
Upload a design, create the sticker online, or use a ready layout template.
If your kiss cut or die-cut design is ready, you can upload it directly on the site. Those who have yet to develop the sticker can use the online design tool or download a template that they can edit with their preferred editing software. Whatever stage you're in, PrintPlace is there to meet you where you are.
It may not appear integral, but the small details and differences between kiss cut and die-cut stickers polish your print and branded promotions. The best format determines how easy it is to apply and see the sticker wherever the design is displayed. Explore the possibilities of creating and customizing kiss-cut vs. die-cut stickers today.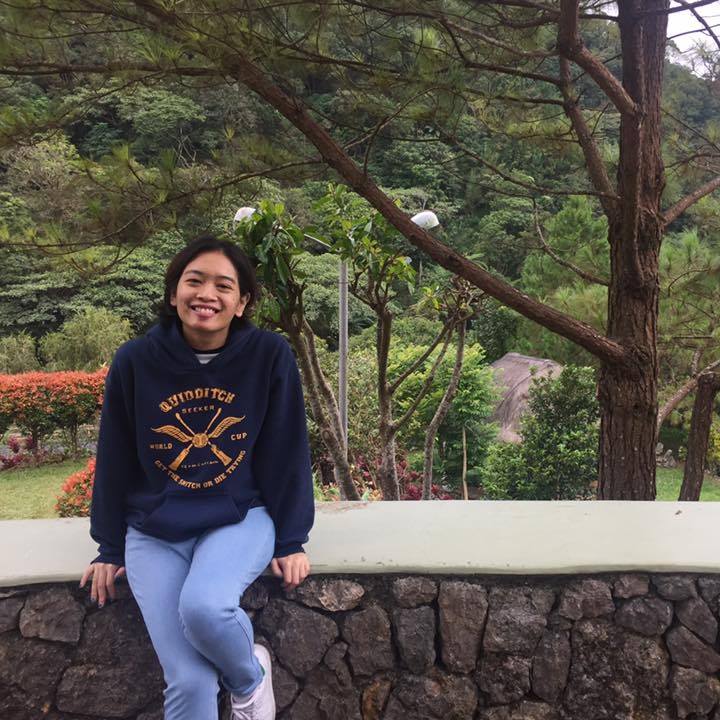 Angela's first love is food but her second love will always be the written word. She loves discovering new ways to tell stories and reads everything from YA to memoirs. Her time away from words is spent either with her three dogs or catching up on her favorite Netflix shows.