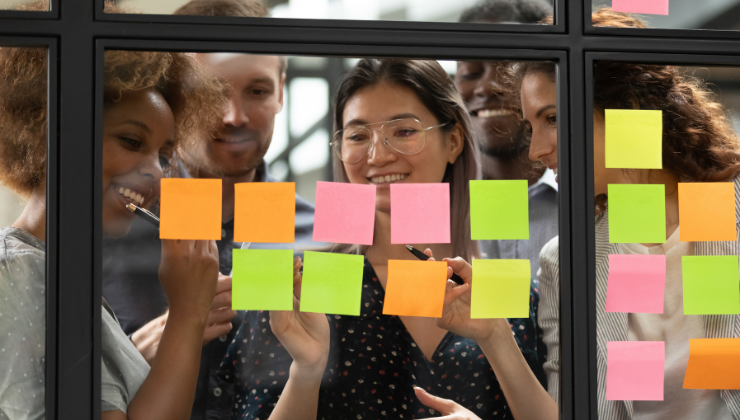 Your Guide to Planning a Sticker Marketing Campaign
Sticker marketing has been a staple in various businesses and campaigns. From political personalities to journal decorations, there is no limit to using custom stickers. Yet despite being around for decades, sticker promotions are often underutilized and poorly executed. It would help if you rolled them out with thought, intent, and strategy. Otherwise, you won't experience the many benefits of implementing such a low-cost marketing campaign.
Stickers have a place off the screen. Your customer will find a decorative use for it on their laptops, tumblers, or cars. No matter how busy they get, there will always be space for your brand to be visible in their daily habits. Since they likely applied the stickers themselves, customers do not perceive your promotion as advertising. They will accept your messaging when they see the sticker.
The tactile look and feel of stickers enhance the rest of your marketing campaign. They serve as friendly reminders for a nonprofit organization or the CSR causes of businesses. You can also add a digital element to your customers' experience by embedding augmented reality on the sticker. The possibilities are endless when it comes to print marketing. It all begins with a well-planned strategy.
Here's how you can go about planning the best sticker promotions.
How to Plan Your Sticker Marketing Campaign
Keep your message simple.
Your potential or current customers will only look at your sticker for a few seconds. Print a message they can read and digest in that short period.
The "I voted" stickers you see during election campaigns are the best example of straightforward messaging. Those two words get the point across while building awareness around the action needed. The "I voted" sticker works because it reaffirms the wearer's values and "their self-concept as a good citizen," according to Judith Hall, a professor who specializes in nonverbal communication and social psychology. The statement also communicates peer pressure, reminding others to vote if they have not done their civic duty.
Think of a clear statement that sums up your campaign or promotion. Keep it brief – but provide enough context so you can drive them towards taking action.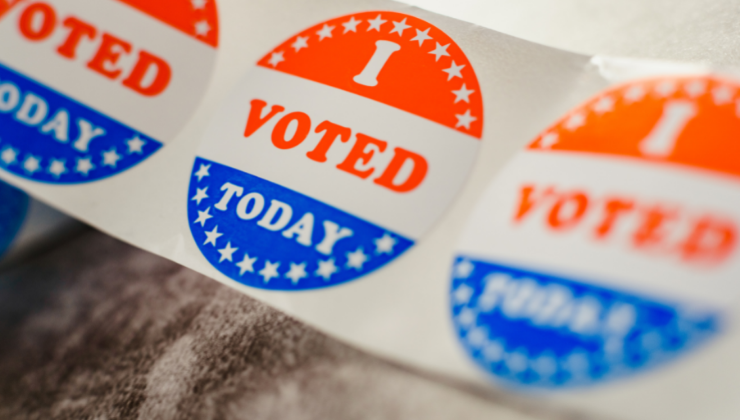 Stick them on visible and targeted areas.
Other industries may not give away stickers for customers to use. Yours might benefit more from strategically located stickers and labels applied on windows, buildings, cars, and other public areas. You could maximize the location of the sticker ad, as seen in the Mini Cabrio sticker showing how open the sunroof is along with an elevator door, around benches and chairs in shopping malls, and even on building windows. The car ad's planned locations showed the product's benefit in one glance. No words are needed to communicate how the vehicle will be "always open."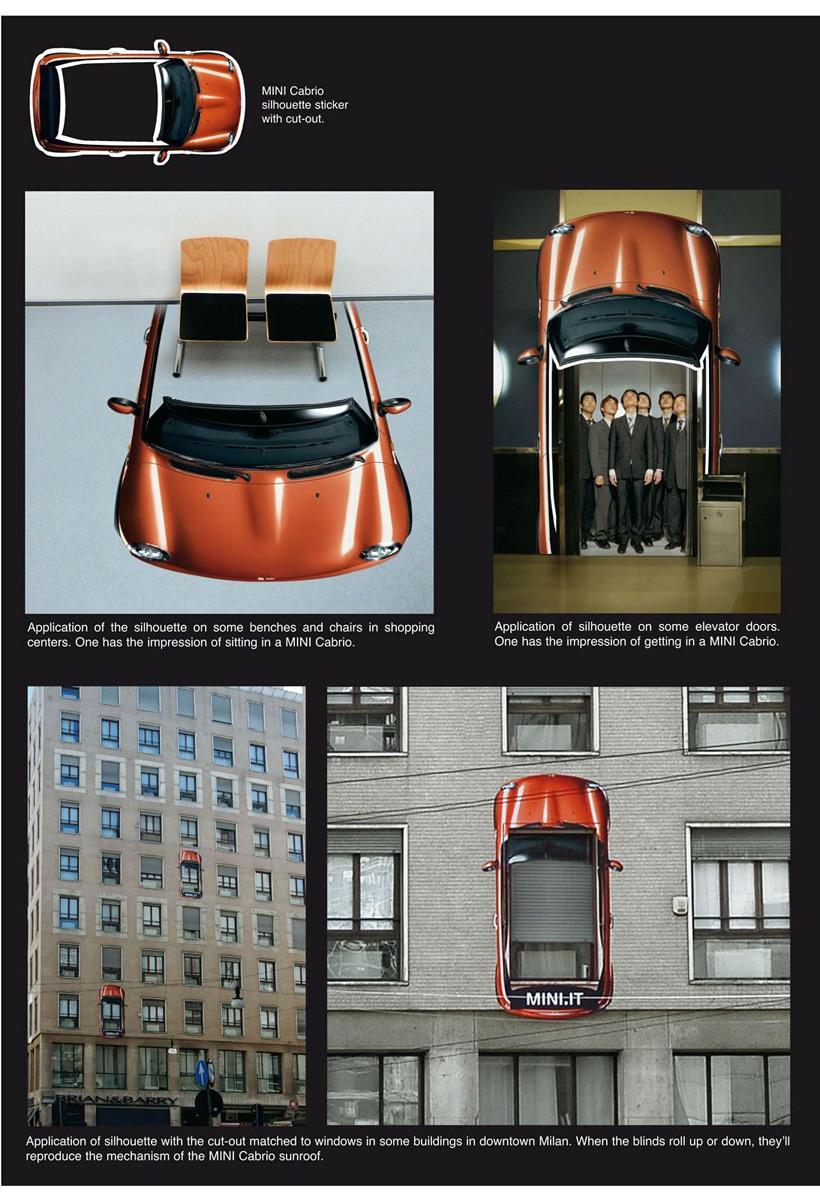 Have a clear call-to-action (CTA).
All marketing efforts—online and on print—require a call-to-action to your reader. With the right size, both your copy and visuals can communicate the action customers should take with your product or service.
Check out how the ad agency Saatchi and Saatchi used FRONTLINE®'s floor sticker's location to highlight ticks and fleas on dogs. Instead of printing the pests on the ad, they maximized the foot traffic at the mall where they installed the sticker, and had the site show the call-to-action for them. The ingenuity of the ad likely increased brand recall while directly showing what they can do with FRONTLINE®'s products.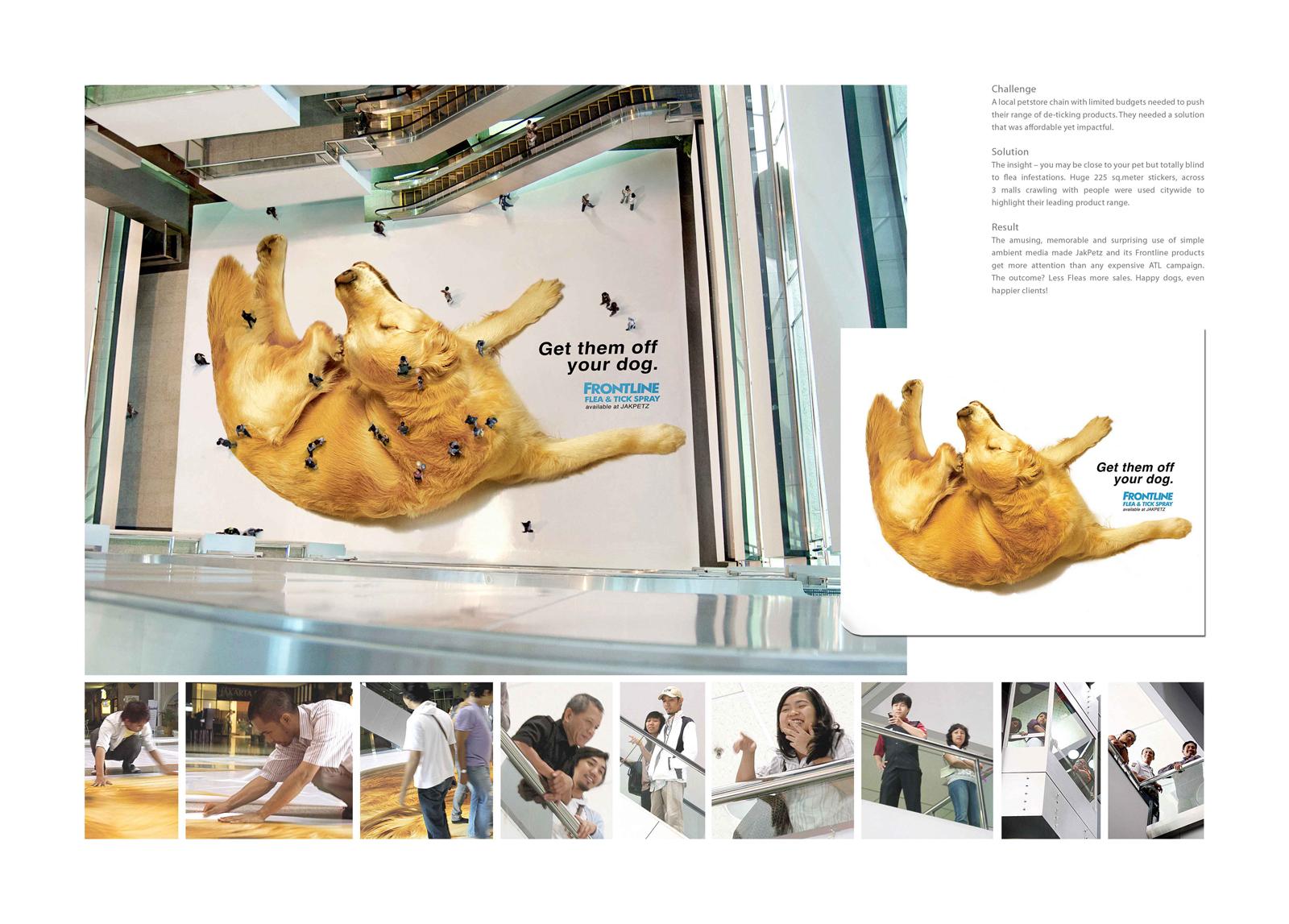 Show how customers will benefit from your message.
Other industries, like technology and software, require a more concrete approach to showcase their services. They need to see your company's purpose in their lives, and this may require more context for businesses like IBM's technical assistance.
To show how convenient the IBM Partnership Center is for their clients, they placed a fake door sticker on the walls of partner offices. The proximity of the door conveyed how close and convenient their support is despite the remote distance. Think of the role your products serve in a customer's life. How can you create a visual reminder of the value that they get from doing business with you?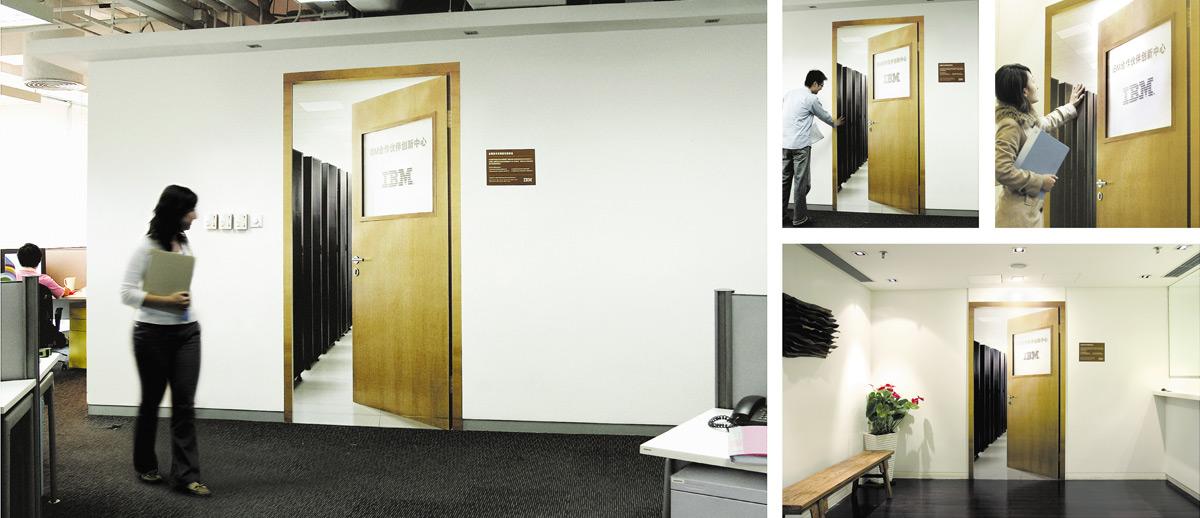 Customize the details to fit your brand image.
Your sticker should still be consistent with all your other print and digital marketing promotions. Consistency is key in establishing and sustaining the image you are projecting in each campaign. While you may want to switch the visuals up for sticker giveaways, stick to a palette related to your logo. Use fonts and shapes in the same family as the ones used in other ads.
Read more:
PrintPlace's customers follow this crucial rule in their promotional stickers. Mila's Porch emphasizes her homemade goodies with a rocking chair holding a freshly baked pie.
Artisan Ice Cream shop Pureberri applies its logo with the same font on their stickers. The color combination for their tactile branding complements the clean, white background of their website.
Sticker marketing is one of the cheapest yet most effective ways to promote your business. You can always find the space and place for customers to show or see what benefits they'll reap from your products or services. Start planning and strategizing your next custom sticker design today.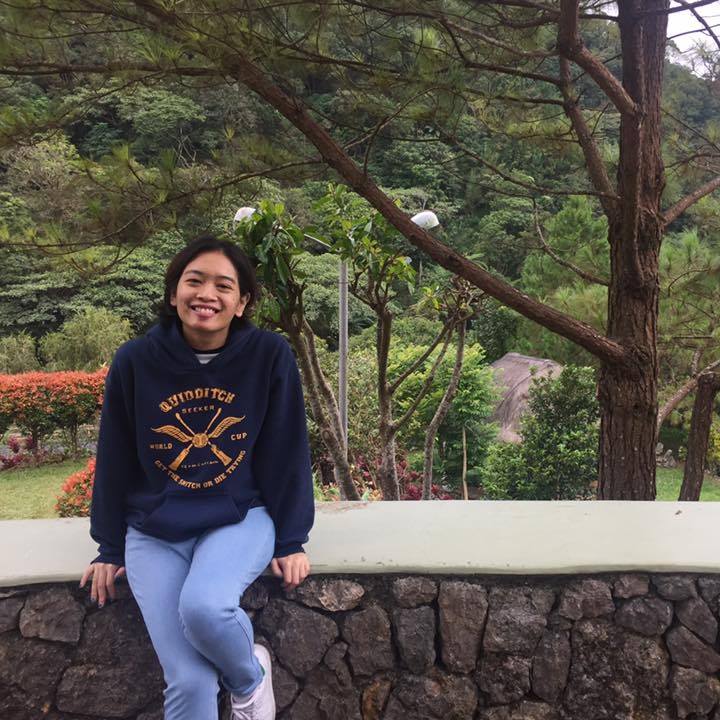 Angela's first love is food but her second love will always be the written word. She loves discovering new ways to tell stories and reads everything from YA to memoirs. Her time away from words is spent either with her three dogs or catching up on her favorite Netflix shows.