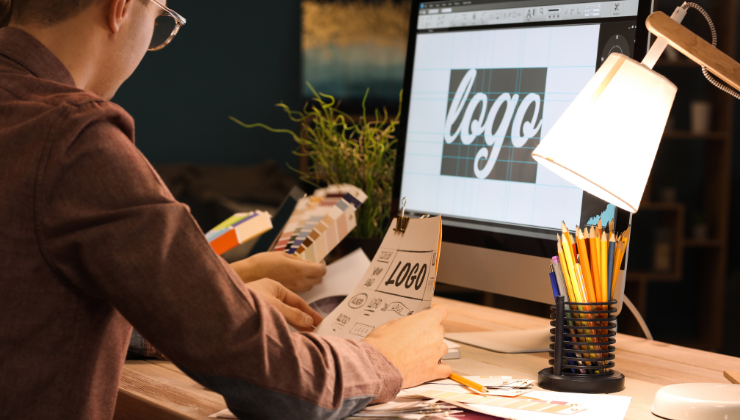 Custom stickers are popular for helping amplify a business' branding efforts or an advocacy's cause. They're eye-catching, easy to hand out, affordable, and last a long time. However, not all stickers have the same impact. Some are used immediately while others are ignored or discarded. In this article, we explore different ways how to design stickers that effectively communicate to your target audience.
What Makes a Good Sticker Design?
Design plays a key factor in ensuring that your custom stickers hit the right notes. A sticker's design can create the difference between one that will be visible for years versus one that goes straight to the bin. Here are a few key points to consider in creating an effective sticker design that resonates:
Size and Shape Matters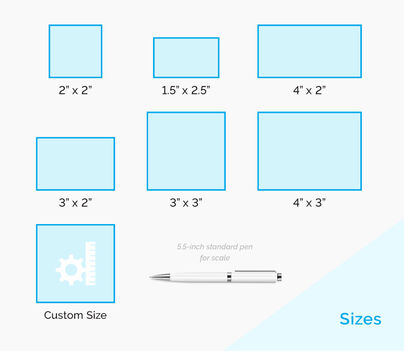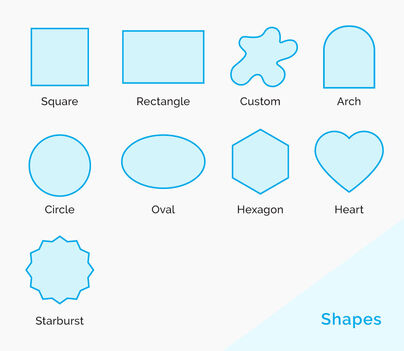 Small stickers can be stuck almost anywhere while larger ones take a lot more planning. However, big stickers can carry the most impact. Plain shapes like rectangles and circles are easy to stick while those with intricate designs look good but can be unwieldy. Think of the end-use of your stickers and take this into account when creating your design.
Related Article: Which Format Fits Your Business Best: Die-Cut or Kiss Cut Stickers?
Play With Color
Color adds visual interest. You can use multiple colors for an eye-catching design or a bold, single hue such as yellow or red to establish impact. Choose a scheme that works well with the overall look you're going for.
Don't Forget Brand Elements
When designing stickers, it's easy to lose focus and add too many things all at once. Make sure that your branding label is still communicated clearly and isn't lost in the artwork. Graphical elements unique to your brand identity should still be prioritized to boost name recall.
Add a Call to Action
Give your audience a friendly nudge in the right direction. Adding a call to action on your sticker designs increases the chances that your website or social media channels will get more visits. It doesn't have to be out of place; subtlety works. A popular and useful way of incorporating call to actions is by adding a QR code.
Keep it Simple
When all else fails, keeping it simple works wonders. Doing away with visual clutter puts the spotlight on the most important elements of your sticker, whether it's your brand logo or a call-to-action. You can even do away with color and go for black and white. Minimalist designs have been shown to work well in coffee shops and artisanal products.
How Do I Design My Own Stickers?
Consider Use and Material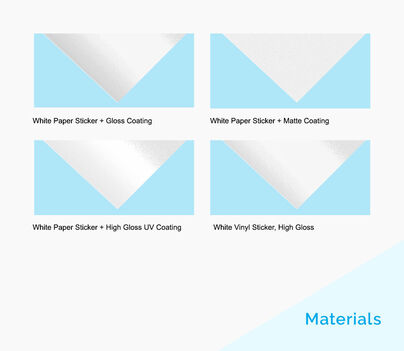 Where will your stickers be placed after you hand them out? It's important to consider the end use when you design your stickers to maximize the material's strong properties. If you're a beverage company, for example, the stickers will most likely be placed on drink tumblers, water bottles, and hydration flasks. Thus, it would be best to use a waterproof material such as vinyl or BOPP.
Save Files in High Resolution
One of the mortal sins of printing is using low-resolution files. It creates pixelated, blurry prints that are unattractive and not flattering for your brand. Ensure that your files are at least 300 dpi for sharp, crisp, artifact-free images.
Use Our Online Design Tool
Our online design tool lets you create custom sticker artwork in an instant. You can choose from a wide variety of free templates or upload your own files or backgrounds and use our tool to add logos, contact information, shapes, and colors. Once you're done designing, add to cart and head to checkout. You're done!

PrintPlace's mission is to provide customers with unparalleled printing services through the knowledge and expertise of its employees.