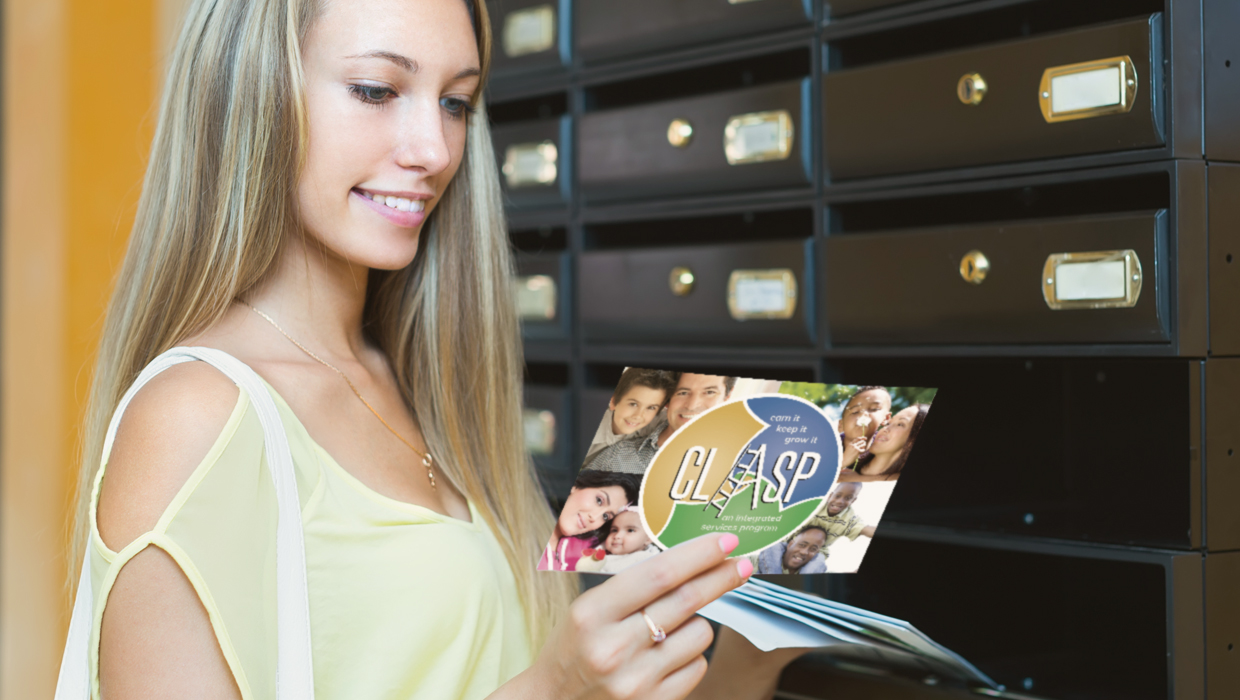 Customer Story: Transformance USA
Debt is not an easy thing to discuss with anyone. While some can easily traverse the complicated road to financial freedom, many fall short of that goal. Fortunately, there are nonprofit organizations like Transformance USA.
Their mission is simple: to assess a person's financial situation, give suggestions to get them out of the hole they're in, and offer the tools to help them do so.
The organization has been operating for 40 years and they've since helped a lot of people. Anyone can be a victim of debt. Take "Ben" for example. Despite managing Fortune 500 companies for decades, he still found himself in need of assistance. After turning to Transformance, he is now debt free and has secured a financial future for his family.
I talked with James Dunning, Transformance USA's digital marketing manager, to learn a bit more about the organization.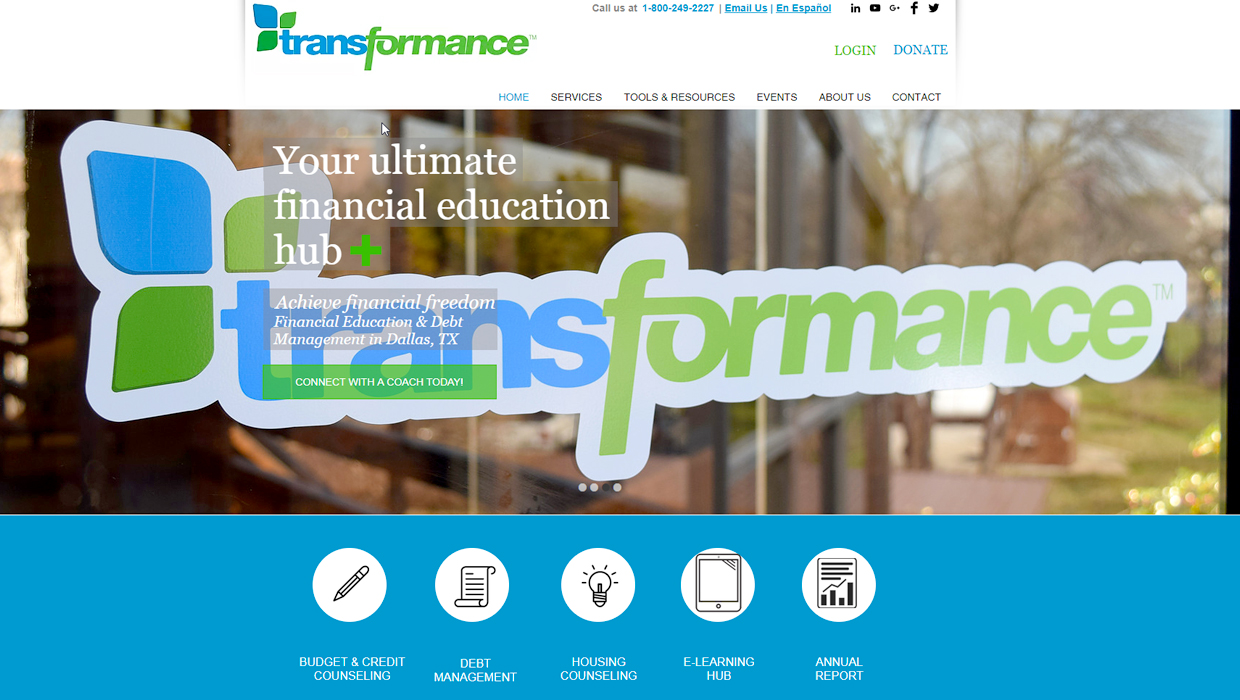 How People Find Themselves in Debt
I—like many other people—have found myself in financial trouble. My troubles came shortly after college. At the time, I had little to no knowledge of how to properly manage my earnings and spent most of it on stuff that, in hindsight, I really did not need. As it turns out, my story is as common as it gets. As James Dunning puts it:
"Some common mistakes we see at Transformance are individuals who spend their money before they have it and borrow for things that eventually lose value. We've also find some of our customers have to make hard choices each month: Do I pay my credit card payment or keep the lights on in my home? Do I make the car payment or go to the grocery store to buy food for my kids?"
But I remember distinctly that even at that point, I was an idiot under the illusion that everything was fine — that in the end, everything will work itself out. It was only after a sobering analysis of my finances did I realize that I needed to make serious adjustments. So, for the sake of those unaware, I asked James: at what point should someone consider financial counseling?
"At Transformance, our programs and services are able to meet you wherever you are on your financial journey. If you are overwhelmed with bad loans and bad credit card debt and consistently falling behind on your monthly payments, we can help."
Their coaches conduct one-on-one budget sessions with you to explore your options and provide advice. In many cases, it all starts with looking at income versus expenses, wants versus needs, and making (and sticking to) a plan.
For example, here's something I didn't know before: I thought setting up automatic withdrawals to cover bills was actually a smart move. Apparently, that's not the case. "[Setting up automatic bank account withdrawals] will hurt us if there's not enough money in our account to cover those bills. Bank fees stack up quickly and can leave you in a major hole before you even realize what's happened," says James. I think he's got a point.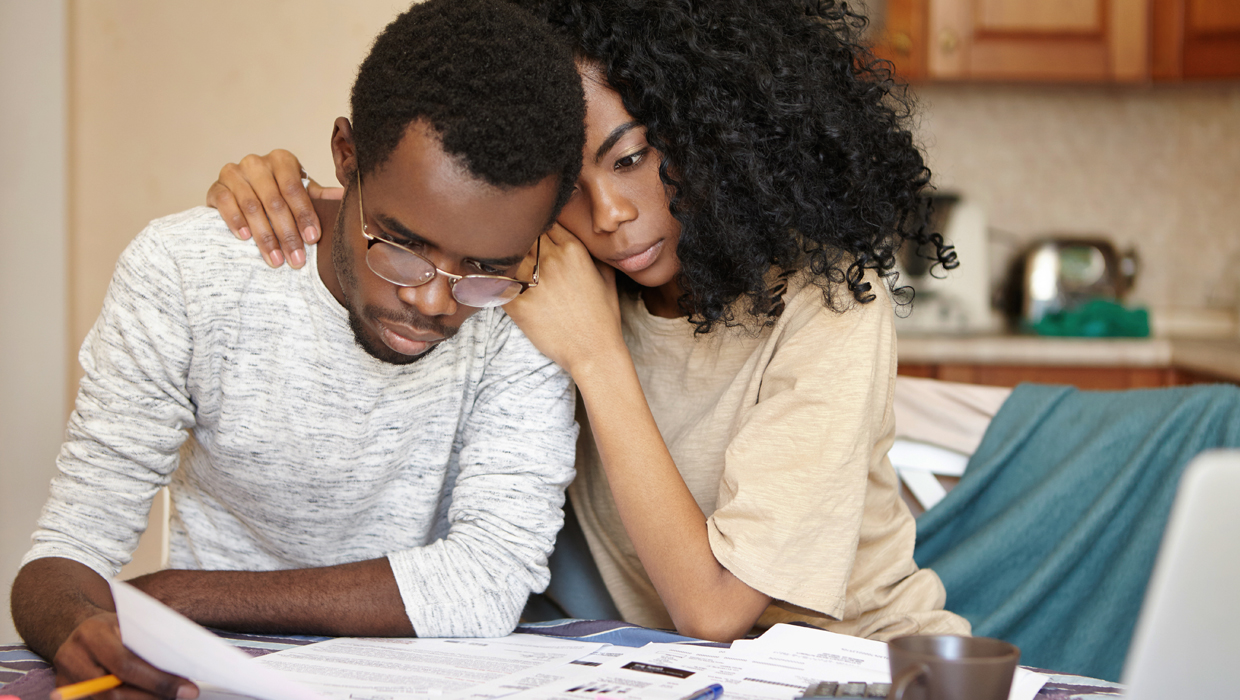 The Trouble and Perks of New Technology
There's a new threat emerging and it seeks to burden more people with debt. Online shopping is the new siren that drowns people in financial management hell. Even someone like myself—years removed from debt and still anxious about spending—has admittedly been falling back into old habits. This time purchasing from the comfort of my computer. James too is aware of this new threat:
"The basic issue of 'spend more than you have' still exists. In today's world, it's even easier to get into debt quicker — thanks, in part, to online shopping and easy access to small lines of credit. We spend more on bulk items because we think there's a discount over time, but we often throw things away before they're used, and that creates unnecessary financial waste."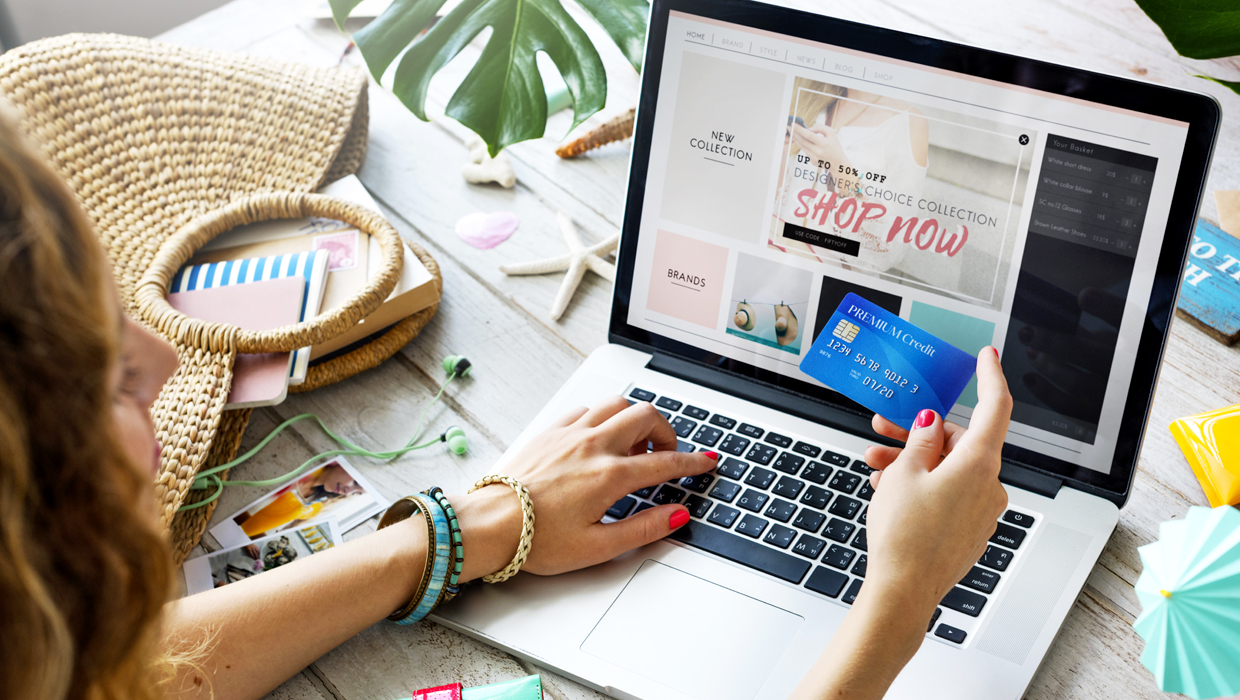 However, it's also because of recent developments in technology that Transformance was able to reach out to even more people. You can get in touch with the organization online for sure. But now, they also have an app to boot. As James explains:
"One of the ways we've changed how we do business is by being the first financial education nonprofit to create a mobile app, Pocket Change USA. This digital learning tool enables the public to access our financial education materials and insight from their smartphones anytime, anywhere."
Today, you can learn through videos, games, and budgeting suggestions they make. You can also connect with a coach through the app and review feedback from an online community. This community includes people likely going through a similar financial situation as you.
In addition to the app in the Apple Store and Google Play, they also have a desktop version at www.pocketchangeusa.org.
How Postcards Helped Transformance Connect
For Transformance, postcards were the key. James discovered PrintPlace.com while working at the University of Texas in Arlington. He was looking online for a "local, cost-effective printer for marketing materials," as he puts it. "PrintPlace.com offered competitive rates and an easy-to-use online tool to get my job into print production."
And thank heaven he did find us because we couldn't be happier working with an admirable nonprofit like Transformance.
James further adds, "The customer service at PrintPlace.com is excellent. If there's an issue or a question with my order, I can easily pick up the phone and talk to a live, knowledgeable person in no time."
We asked James about his experience working with PrintPlace.com.
We really like the postcard and rack card designs you printed with us. How did you use those postcards and rack cards to promote Transformance?
"One of the challenges with designing materials for Transformance is finding a way to make financial education connect with audiences in a fun, vibrant way.
In the nonprofit world, everyone does informative flyers with a lot of words and few graphics. We took the opposite approach and wondered if we could connect with people on a visual level, but still communicate a strong message about our business or how we could make a difference.
To do that, we sought color-rich materials in unique sizes that would draw attention. We also wanted high-dollar quality that fit within our budget.
PrintPlace.com was able to provide everything we needed. When our coaches are out in the community at events or when people visit Transformance at our main office or branches, they immediately see the work we've done and pick up the materials. It sets us apart from other nonprofits in our industry."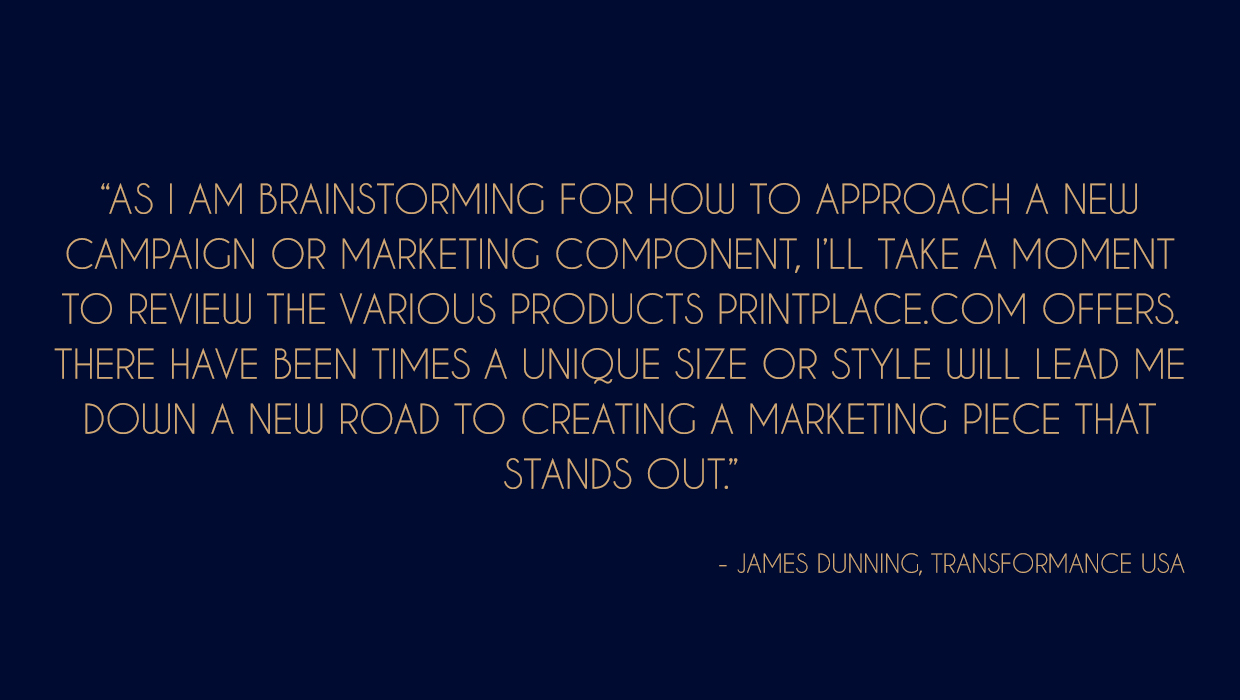 Is there anything you'd like to share with our readers?
"Another aspect of the PrintPlace.com website I enjoy are the samples and suggestions of non-traditional print products. As I am brainstorming for how to approach a new campaign or marketing component, I'll take a moment to review the various products PrintPlace.com offers. There have been times a unique size or style will lead me down a new road to creating a marketing piece that stands out. It gets me out of the rut of only viewing materials in standard sizes. It also enables me to get the most out of the product and the price."
Transformance USA is on social media: Facebook, Twitter, YouTube, and Google+.
Do you have stories to share about how your business or organization benefited from working with PrintPlace? Send us an email at blog@printplace.com.
Rafael likes writing about marketing through printed materials and spends most of his time searching for inspiring business stories for this blog.