The Ultimate Guide to Designing Custom Stickers for Cars: How to Create Custom Car Stickers for Your Business Promotions
Using car stickers or decals is a fun and easy way to personalize any vehicle. Whether one drives a car, truck, or SUV, vehicle owners can express their personality with custom car stickers. You'll see them on the bumper, body, or windows. If enough customers use your custom car window or decal stickers, your brand gets exposure and attention wherever customers drive the vehicle. Customers will see your branded sticker design across different locations and demographics, boosting your business' association.
Your sticker design and where it's placed will determine whether it can capture the attention of your intended audience or not. Ask yourself several questions before creating the best promotional car sticker or decal. Knowing the kind of adhesive you need, what you want in the design, how the sticker is applied, and the best material for your custom car sticker will help you design custom car stickers that customers will want to use. These pieces of information will also help you promote your brand through stickers and decals effectively. Refer to the questions below when planning your customized car stickers.
Are you creating a car sticker or a decal?
Car stickers refer to most designs on vehicles, but decals have a more specific definition. A car sticker is an adhesive label printed for application on a car. Stickers are applied on vehicle doors or bumpers, tumblers, notebooks, laptops, and other personal items.
On the other hand, a decal is printed for transfer onto a specific surface like glass, porcelain, or metal. Decals are typically seen on store windows and other surfaces exposed to the elements. Vinyl cut lettering, a form of custom decal, are perfect for spelling out your company name or slogan as a car window decoration. The transparent glass on the car window brings out the lettering on a decal.
What is the best material for car stickers or decals?
Car bumper stickers are printed on sturdy, weather- and waterproof vinyl. This outdoor-friendly material is also oil- and chemical-resistant, which makes it perfect for detailed custom car sticker designs for car doors or bumpers. Vinyl stickers come with an extra shiny, protective high gloss coating that makes the bright colors pop and picture details come out from far away. If your design uses bold colors and needs to be seen from a distance, then a vinyl sticker with a high gloss coating is your best bet.
Window decal stickers are made of clear static cling, a material that uses no adhesive but easily sticks onto glass or metal. Custom car decal sticker designs usually have a transparent background to match the window it will be applied on. Once the decal is applied, the clear material blends with the window and highlights the lettering applied on the surface. But you can also print window decals with a white or colored background if this best matches your design.
How do I select the best size for my custom car stickers?
The size of your sticker will depend on the shape and visual elements included in the design. The standard shapes for bumper stickers are square, rectangle, circle, and oval. To determine the best width and height for your decal, consider the shape and size of your design. The list below shows the popular dimensions of the four common shapes:
Square/rectangle: 2" x 2", 3" x 3", 4" x 2", 4" x 4", 6" x 6", 5" x 7", to 6" x 9".
Circle: 2″ x 2″, 3″ x 3″, and 4″ x 4″
Oval: 1.5" x 2.5", 3" x 2", 3.5" x 2", and 3" x 4"
Window car decals also come in various sizes that need to match the shape of your design. The dimensions should account for how much you need for the transparent or colored background. If you need a more accurate layout reference, templates are available on the window decals page. All layout templates include printing guidelines that ensure every design detail is included in the final production.
How do I apply a sticker or decal?
Sticker applications depend on their format. Bumper stickers are typically printed in single, individual pieces cut to the exact shape of your design. All single or cut-to-size stickers come with a backing removal you part from the middle. After removing the entire back peel, the adhesive is exposed for application on the bumper or car door.
Decals have no sticky adhesive and can be applied directly to the surface of your vehicle. For window decals smaller than 12″ x 12″, the application can be done with the dry method:
Tape the sides of the window decal with the back onto the surface. Begin unpeeling the decal from the backing starting from the top. Once the decal is properly placed in position, roll any trapped air out from the center of the cling to the edges. You can use a credit card or a rubber roller to do this.
Once you've completed all the details of your design, it's easy to combine the options available for custom car stickers online. Upload a print-ready design or create it on your browser using the online tool. All submitted files are reviewed for technical errors, and you're informed at once if any changes need to be made. If you have any questions about custom vinyl stickers for cars, our print experts will answer them any time from 6 a.m. to 10 p.m. CT, Mondays to Fridays, or 8 a.m. to 7 p.m. CT on weekends.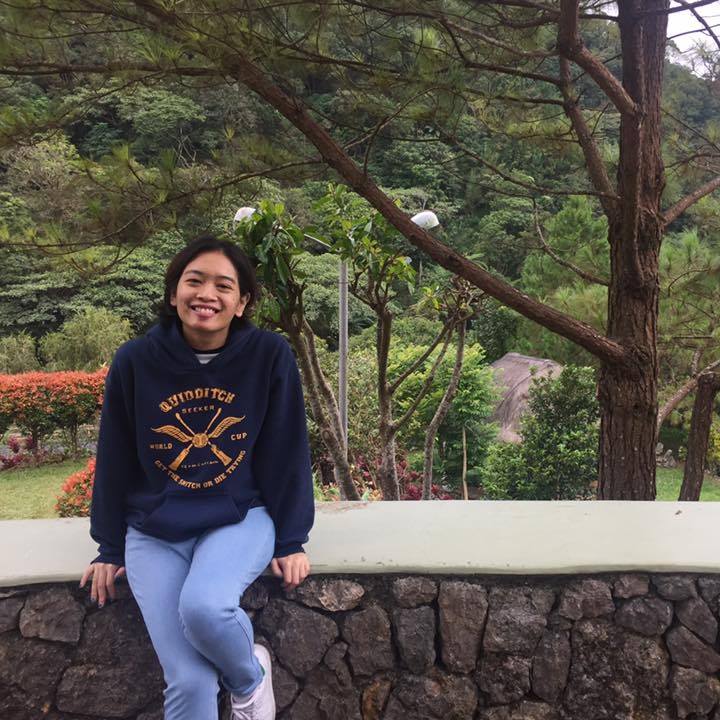 Angela's first love is food but her second love will always be the written word. She loves discovering new ways to tell stories and reads everything from YA to memoirs. Her time away from words is spent either with her three dogs or catching up on her favorite Netflix shows.