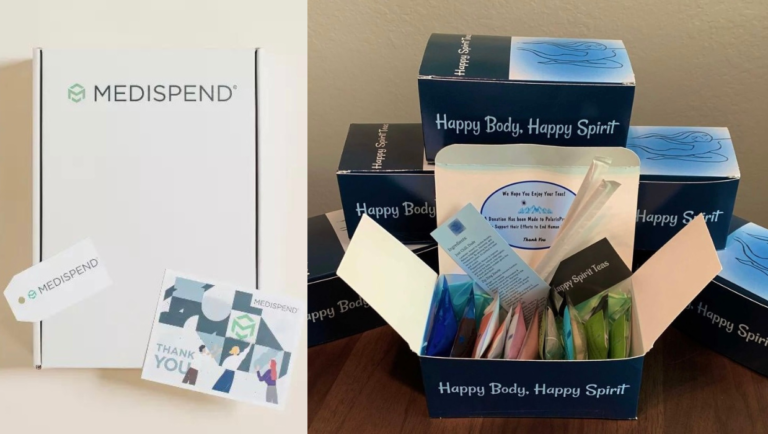 3 Custom Packaging Boxes Ideas From Innovative Entrepreneurs
Branded custom packaging is one of the best ways to leave a good first and lasting impression on consumers.
When it's time to pull your products out from the shelves, giving your customers a unique and amazing unboxing experience can help optimize their satisfaction and lead them to feel happy about your brand.
Done right, custom packaging boxes do not only keep your product safe and boost brand awareness, but they also help set your brand apart from others and prove that your product is the top choice.
For design and inspiration, check out these custom box packaging ideas from our PrintPlace community.
Enjoy!
Happy Spirit Teas
Packaging should reflect what's inside it.
Donica Rampa, the owner of Happy Spirit Teas, designed her custom tea box packaging with a logo to convey a happy spirit.
"While more conventional logos are easier to place on products than this hand-drawn design, I wanted it to feel special and free-spirited—like the teas themselves," Donica shares.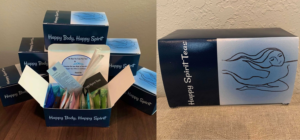 And there's more! Determined to provide her customers with a memorable unboxing experience, Donica even included bookmarks.
"The bookmarks were a fun way for me to list the ingredients of each blend and have something the customer can see each time they open their favorite book," she adds.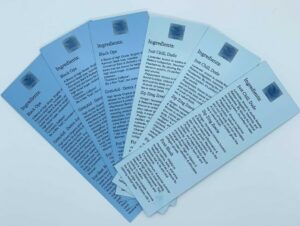 Finding the best packaging materials for your business needs is essential, and your guide to box packaging materials helps you get the best choice!
Using PrintPlace to design her sampler boxes, she reviewed, "the website made it fun and easy to design and see in 3D before you order."
"Once I assure them the design is intended, the turnaround is very quick, and the result is always outstanding! Thank you, PrintPlace," she adds.
Happy Spirit Teas is a boutique line of herbal teas that pleases all the senses.
Visit happyspiritteas.com and check out tea blends that can help you achieve a happy body and a happy spirit.
Lavender + Pine
Elevate gift-giving with branded packaging.
A client of Lavender + Pine wants branded packaging for the golf polos they were sending out to their employees – aiming to recreate the retail experience of gift packaging for a nice piece of clothing in a gift box that also doubled as a shipping box.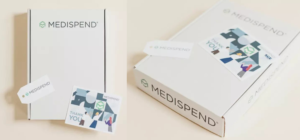 "Branded packaging definitely elevates a gift-giving experience and these did just that!" Lavender + Pine says.
When it comes to custom gift box packaging, size matters. Make sure it's not too large or too small to fit the items well. It's ideal to know your guide to measuring box size accurately.
Lavender + Pine is a full-service gift company that curates practical and thoughtful gift boxes for wedding professionals, everyday occasions, and corporate events.
Lavender + Pine shares, "Being able to customize the size and include our client's logo was exactly what we were able to do thanks to PrintPlace! The process was seamless!"
Follow @lavenderandpinegifting on Instagram, or head over to lavenderandpinegifting.com to see their amazing works.
The Chub Rub Patch
Brittany Lamon is blessed with strong, thick thighs, but with thigh chafing struggles. That's when she took matters into her hands and created The Chub Rub Patch!
The Chub Rub Patch reduces the discomfort of thigh chafing to let you focus on what matters. The brand aims to increase body positivity by empowering all people to wear any outfit they want.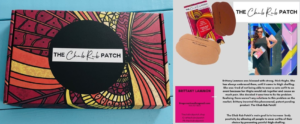 Such a great product requires great packaging! Hence, Brittany opted for custom-printed packaging boxes.
She shares, "My inspiration for my PrintPlace design was to involve bright colors and patterns to reflect the fun and excitement of wearing any outfit without painful thigh chafing."
Want to order yours? Visit thechubrubpatch.shop now!
Follow @thechubrubpatch on Instagram for more.
Beyond aesthetics and functionality, customizing your product packaging boxes also becomes your strong marketing tool.
At PrintPlace, design your custom packaging boxes with ease. With our 3D online design tool, you can craft your dream packaging box from scratch. Once done, we will bring them to life!
Want to be featured in PrintPlace articles?
Share your stories with us when you use #PrintPlaceCommunity on Facebook and Instagram or email us at community@printplace.com.
Christine is a copy and digital writer who loves going to places and trying out new foods. During her spare time, she would play with and take photos/videos of her dog, eat, read, watch movies and travel blogs, or annoy her siblings. She appreciates spontaneity and new discoveries. If she disappears, you can find her at bookstores, coffee shops, or cinemas.