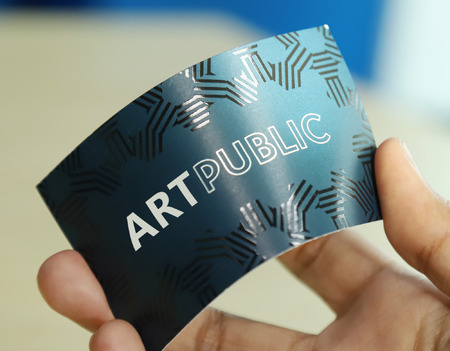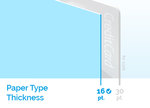 Let your business stand out and shine.
Apply spot UV coating on one or both sides
Choose matte or gloss coating for the rest of the card
Available in standard business card size
Spot UV Business Card Printing Layout Templates
Use our Spot UV Business Cards layout templates to ensure your artwork is sized and formatted correctly. PrintPlace layout templates can be downloaded for each standard size label below.
Marketing Ideas for Spot UV Business Cards
Only your imagination holds you back from creating innovative spot UV business card designs. Designs that appear flat on a standard printing surface come to life with a high gloss surface. Here are a few tips to keep in mind when creating your design.
Play with subtle patterns. Apply spot UV to several elements on a blank, monochrome background. The high gloss will immediately showcase the pattern created with these elements.
Minimalism creates a cleaner look. You don't need to apply spot UV on a large image or several blocks of text. Do more with less by applying high gloss on a few lines in your logo or in a small, lined image.
Don't over do the gloss. Spot UV contrasts the background and other elements. It's also meant to highlight specific parts of the design, so don't over do it.