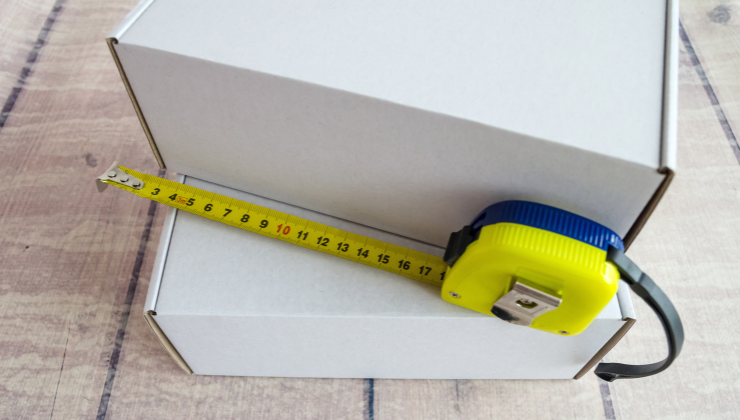 Your Guide to Measuring Box Size Accurately
Boxes have become a staple for most consumer-based businesses. Whether you're selling your products online or in a brick-and-mortar store, you need custom boxes that will capture the attention of your customers and secure your product. Not only can custom boxes reinforce your brand, but they can also protect your item while on display and in transit during shipping.
If you're planning for the upcoming holiday madness or want to be a step ahead in the coming year, looking for the best package starts with the correct box size. Having boxes that are too large or too small will likely damage or even destroy the items it carries.
Here's a comprehensive guide on measuring your packaging box size correctly and the other factors that go into completing packaging that works for your products:
Choose the Correct Box Type
Before we get into getting the standard box size, select a box type that will fit all your items and withstand impact over lengthy distances. The box type also sets your customer's expectations when they receive the package.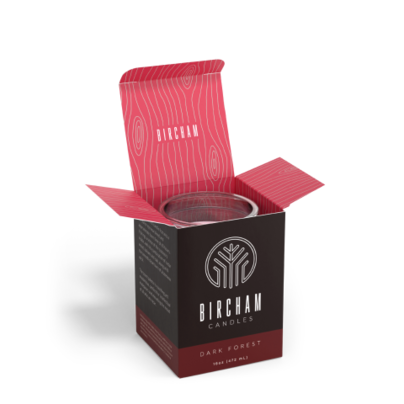 Product boxes are seen on display in most stores and carry one item. They are either cardstock for lightweight items or corrugated cardboard for single pieces delivered in transit.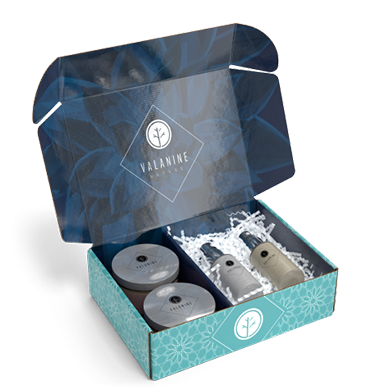 Mailer boxes are what subscription package companies use to deliver an assortment of items. Subscription box sizes or mailing box sizes are what you input for this box type. Subscription box dimensions offer enough space for items of various sizes. This type of box requires no adhesive to assemble.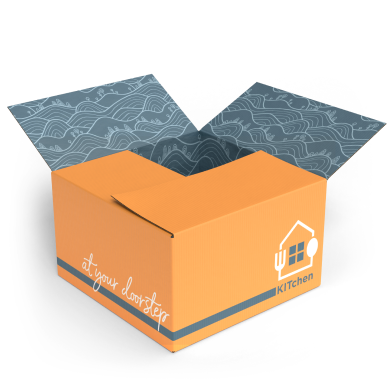 Shipping boxes are the top choice for bulk or large quantity deliveries. We print these on heavy-duty corrugated cardboard designed to protect the items from damage and impact while in transit.
Measuring for the Correct Interior Dimensions
Your packaging box size is composed of interior dimensions. The inside measurements ensure there is enough space to fit all your items. External dimensions differ significantly and may not provide enough room for mailers or shipping boxes carrying several items. Here are the correct dimensions to get an accurate interior measurement for regular-sized objects:
Length is measured horizontally from the package's longest side, including the flap.
Width is the second-longest side that you'll also measure horizontally with the flap.
Height is measured vertically, starting from the bottom until the top. Your measurement won't include the box flaps.
Remember that your box shouldn't be too big. With boxes that are too big for your item, you'll end up paying more during shipping, and worse, your items may shift around too much in transit. If you need to account for void fill or other packaging accessories like bubble wrap or tissue paper, add between 1 to 2 inches to the box dimensions. If you deliver items that aren't fragile or don't need additional protection, like t-shirts or books, the box can fit the items snugly.
Need to start with a standard box size? Check out the cheat sheet below for the regular dimensions used in popular products:
Product Type
Length × Width × Depth
Subscription box dimensions
8" × 8" × 4"
9" × 6" × 3"
10" × 6" × 4"
Pizza box dimensions
16" × 18" × 2"
Pastry box dimensions
Doughnuts: 12" × 8" × 2 1/4"
Pack of 15: 8" × 5 ½" × 4"
Packaging for Odd Shaped Items
Delivering items with an odd shape? You can still accurately measure the box's interior dimensions with the following steps:
Find the longest side of the object. Measure this side horizontally to get the length.
Look for the next longest side to get the width.
Lay the object flat and then measure its height.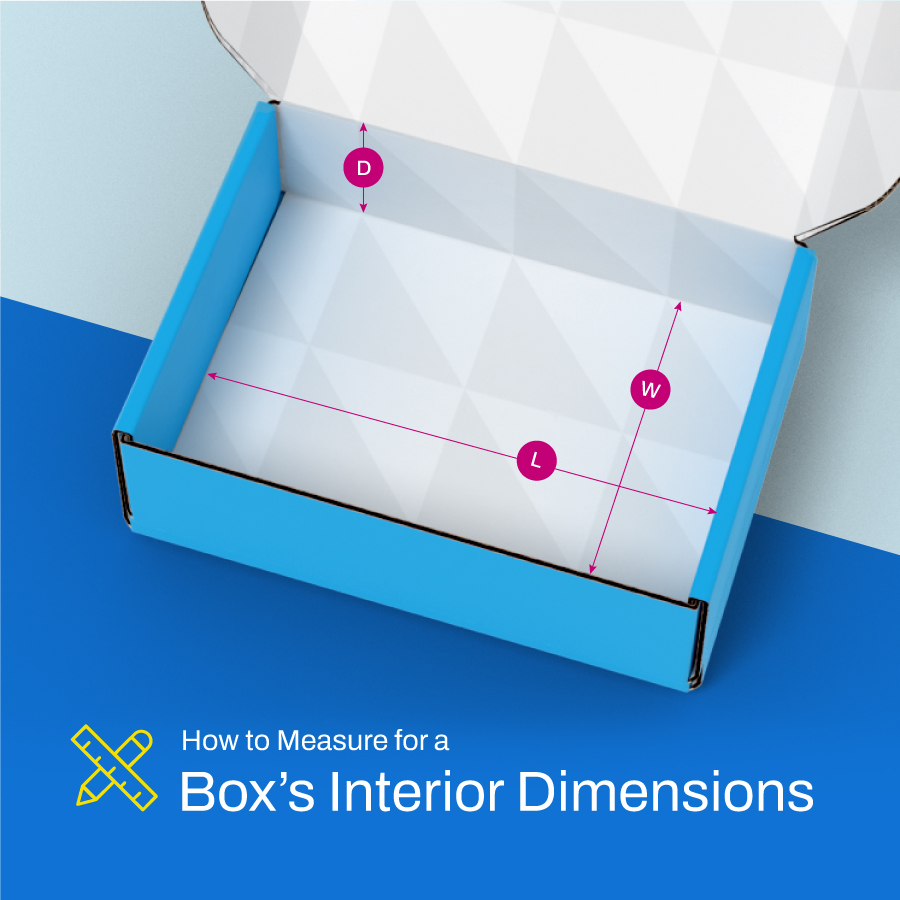 Designing for Other Factors
Once you have the correct size, you can design a unique customer experience that establishes your brand. Your choice will depend on what the packaging will offer, apart from ample protection and storage. Take a page from Target's corrugated box designs if you want customers to reuse the box because of the unique experience. Instead of printing boxes with the same design, they showed Bullseye the dog in different scenes of one story. Kids would want to reuse the design as part of a game, which works for future brand recall in that household.
A minimalist design focused on your logo or company name and one background color saves money if you're on a limited budget. At the same time, the box exudes luxury without cutting into too many resources.
Read More: The Ultimate Custom Box Printing Checklist
Start Customizing Your Package Today
At PrintPlace, we make it easy to customize and select every detail of your custom box design. After inputting the dimensions and choosing the material and color that suits your brand, you can access the 3D online design tool and create the box from scratch. The tool provides a blank canvas to build the design and a 3D preview that updates with every change you make.
If you are hesitant and can't commit yet to a large quantity, order one box sample, and we'll manufacture it based on your specifications. Have a design on hand? Request for a dieline template, and we'll send over a flat layout of the box based on your file dimensions. The dieline template is a PDF file that shows where to place your design on each side of the package correctly. Submitting the dieline versions ensures an accurate production of your custom box design.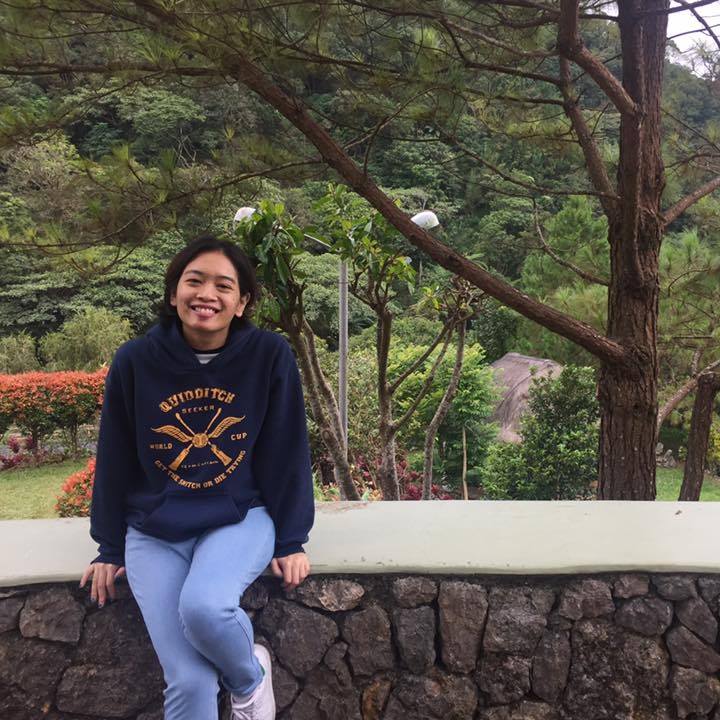 Angela's first love is food but her second love will always be the written word. She loves discovering new ways to tell stories and reads everything from YA to memoirs. Her time away from words is spent either with her three dogs or catching up on her favorite Netflix shows.