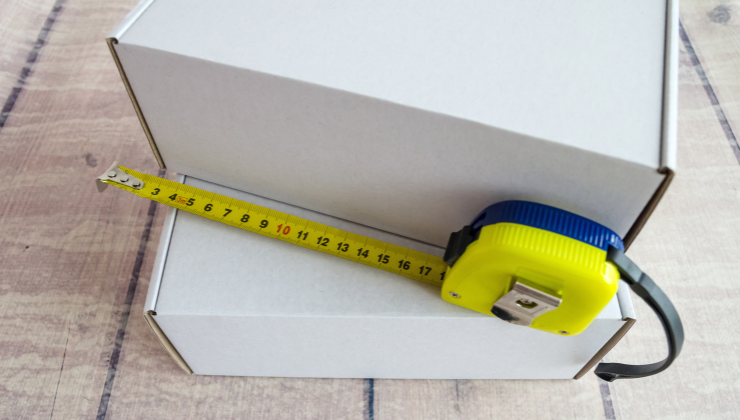 Are you preparing to ship your products and wondering how to measure a box? This guide will help you get started! Measuring a box for shipping is important, as carriers and freight companies charge based on the amount of space that a box occupies, also referred to as volume.
3 Easy Steps to Measure Your Box's Dimensions
First off, you only need a measuring tape or a ruler.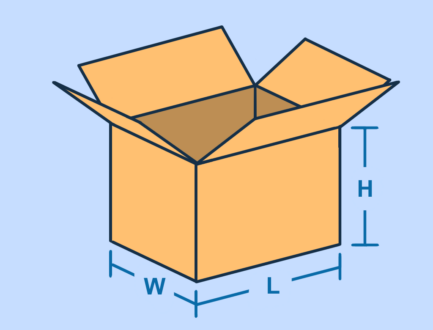 Measure the length. This will be the longest side of the box.
Then measure the width. Just turn your box sideways. This will be the shorter side of the box.
Finally, measure the height from top to bottom. Do not include the box's flaps!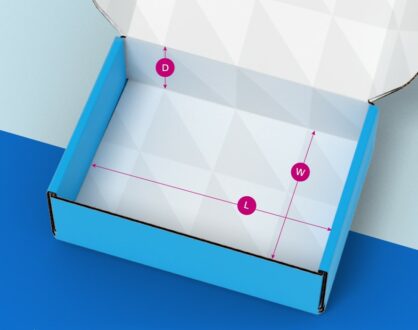 If you're purchasing boxes for your business, you'll want to know the inside dimensions of the box to ensure that your products fit snugly inside and avoid any damage.
How to Calculate Box Volume for Shipping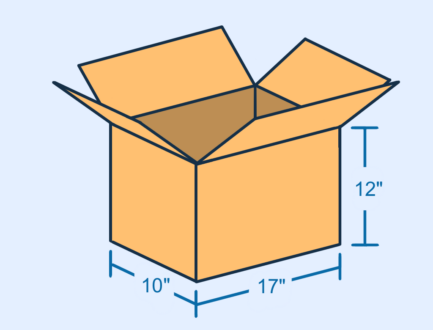 Knowing the volume or cubic inches of a box can help businesses accurately calculate shipping costs and plan for efficient transportation of their products. Additionally, knowing the box volume can help businesses optimize their storage and inventory management, as they can calculate how much space each box will occupy and plan accordingly.
Finally, for businesses that manufacture or distribute their products in boxes, knowing the volume can help them determine the appropriate box size for their products, which can help reduce shipping costs and improve overall efficiency.
Here's how to calculate box volume:
L = 17in
W = 10in
H = 12in
17 x 10 x 12 = 2,040 cubic inches (cu).
Learn how to measure and calculate the girth of a box here.
Start Ordering Your Custom Boxes Today
At PrintPlace, we make it easy to customize and select every detail of your custom boxes. After inputting the dimensions and choosing the material and color that suits your brand, you can access the 3D online design tool and create the box from scratch. The tool provides a blank canvas to build the design and a 3D preview that updates with every change you make.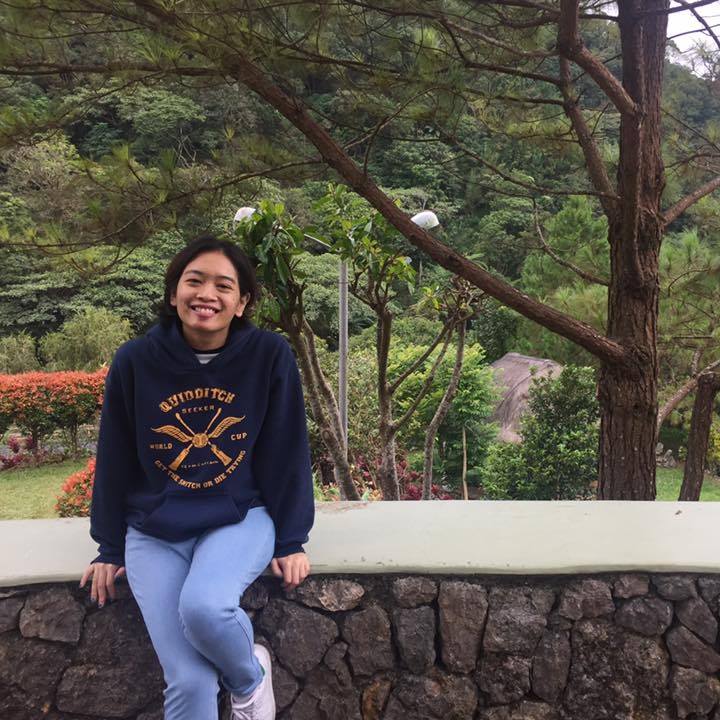 Angela's first love is food but her second love will always be the written word. She loves discovering new ways to tell stories and reads everything from YA to memoirs. Her time away from words is spent either with her three dogs or catching up on her favorite Netflix shows.