With thousands of options you can find on web products, what does it take to get ahead of all your competitors? Deciding to compete against thousands of icons, web templates, brushes, and vector images being showcased online might pose a bit of a challenge. You need to make sure that you enter the competition armed with a great product and an effective strategy. Here are 10 helpful steps you need to consider before plunging into the digital marketplace.
Pick Your Craft
Ask yourself what you really want to do, what you want to specialize in. Reflect on what skills you already possess and if you want to pursue something based on those skills, or if you would like to learn a new one and master this. You can only succeed in something that you are really passionate about, so it is important that you think hard on what you really want to do and commit to it.
Following Formatting Standards
Be thorough in learning the basics and standards for the products that you are going to sell. This includes the best and most popular formats your web products come in. For instance, if you are planning on creating e-books, you should know HTML is the tried and tested format for e-books. You want to make sure that the published e-book will look good universally. Good reviews will rely not just on content but also on the reader's overall experience reading it. This is where good formatting comes in place. Same thing applies to your vector images, brushes, themes, etc. It is also widely appreciated if you include the working files of your web products when applicable. For instance, including the PSD files in the download folder of your icons or vector images is something your more advanced users won't take for granted.
Learn From the Experts
A budding web developer can benefit from learning from the masters in the field. In this digital age, that is no longer a farfetched task as compared to years ago when you'd need to invest more cash and connections to do so. You no longer have to pay big bucks for a personal adviser to help your web products business get a head start. There are various online resources that can help. Github has over 2 million people hosting almost 4 million repositories, a more than enough database when you need to solutions to web coding. That's one big digital library to tap into if you ask me.
Make Improvements on Existing Products
It wouldn't hurt to take get ideas from current bestsellers and add on to their features or make improvements on them. When you are just starting out in the industry, it is just smart to get bits and pieces from what works and make these work better. It would involve great risks to try to reinvent the status quo and influence the market to go the other way.
Test, Test, Test!
Once you have finished a project, test this yourself and ask friends and colleagues to run a test as well. If you have just completed a web template, beta test this along with others, on various devices to make sure that your product is fool proof when you release this to the market.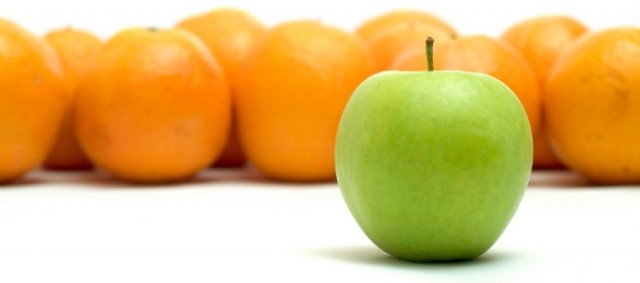 Pick Your Marketplace Wisely
There are a few reliable marketplaces that can help you reach your target market. You can opt to go with Clickbank, with its years of experience having been around since 1998. Cleverbridge does not require a monthly fee, and the payments are based on a percentage of your monthly sales. E-junkie seems to be a popular choice for many as it is one of the cheapest digital selling arenas that does not compromise quality. There are a few more options available, and you just need to choose which one best fits your needs as a seller.
Love Your Work!
Be proud of your work. It took a lot of effort to come up with the idea and finally produce the output, and so giving yourself a good pat on the back is just fit. Acknowledge the final outcome and look forward to doing more.
Tell Everyone Why They Should Love Your Work, Too!
There's no use having a great product if no one knows about it. Blog about your e-book. Or ask a friend blogger to do it for you. Share a link on Facebook or Twitter. Place an ad. Give out samples or offer discounts. Marketing your product can be cost-free, you just have to utilize the various social media and connections available.
Ask For Feedback
Encourage your customers to provide feedback. You can add an online form where clients can send their comments on your products. Make sure to have your contacts placed on your website, and even create social media accounts to make it easier for people to give their feedback and send in their questions. Having a Facebook fan page or a Twitter account will definitely help you know what your customers think about your product and what you might need to change or improve on. You need to know what your customers feel about your product as this will help you in deciding what features need to be maintained and if there are those that need to be modified or taken out.
Provide Support
Make your customers feel that you care. Be there for your customers even after the sale. Provide support for after-sales queries and complaints. Showing your reliability will increase patronage and trust. Keeping customers happy will increase the likelihood of them coming back to you the next time they need your services or products. Word of mouth will also increase the number of potential customers as other people learn about your good reputation.
Being a rookie in the field can be tough in the beginning and getting all the tips you can get can give you greater chances of success. These steps are simple, basic reminders that will guide you throughout the whole process, from start to finish.