October is already here! That means Halloween isn't far away.
Over the weekend, I pulled out my Halloween décor and did some brainstorming about what my puppy is going to dress up as this year.
At work I've been writing this blog post, obviously.
If you haven't already, it's time to start thinking about the holiday. It's time to prepare for Halloween. Take advantage of the spirit of the holiday by incorporating it into your marketing plan. Have a fun Halloween event for your clients or hold a Halloween-inspired sale for customers. It doesn't matter if your business actually sells anything for Halloween. Just have fun with it. If you get creative, you can find a way to pull in the theme to any business.
Then print flyers or bookmarks to hand out, or send postcards to frequent customers. Include bold artwork to grab attention. Make sure to give any necessary details like dates, times, and any requirements. PrintPlace.com prints colorful, creative pieces all day long, so it wasn't hard to find some Halloween printing worth sharing. Below are some PrintPlace.com customers who have come up with ideas to celebrate the ghostly holiday. Take a look at some of their artwork. Maybe it will inspire your own Halloween ideas.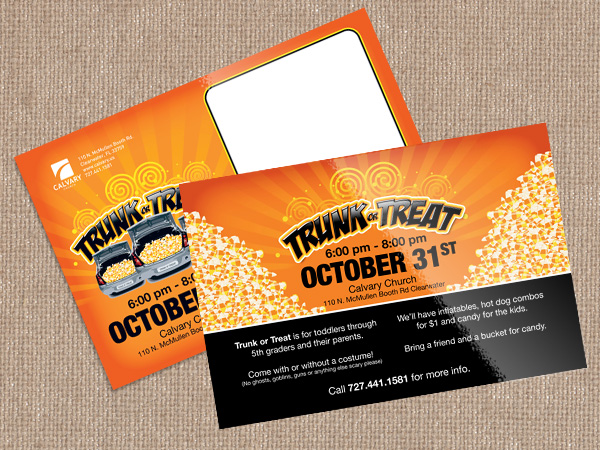 Candy is one way to get attention, especially when it comes to Halloween. This postcard advertises a Halloween event that Calvary Church is holding. A postcard like this can be sent to surrounding neighborhoods. Its intent is to invite not only current members, but new visitors as well.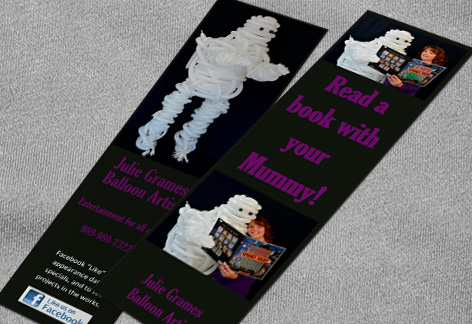 Balloon artist, Julie Grames, found an out-of-the-box way to advertise her business. She created bookmarks for potential customers to reuse, and therefore they'll see her message frequently. On the bookmark, she tied the Halloween season into her balloon business, and brought in the bookmark itself by encouraging reading, keeping her kid-friendly audience in mind the whole time.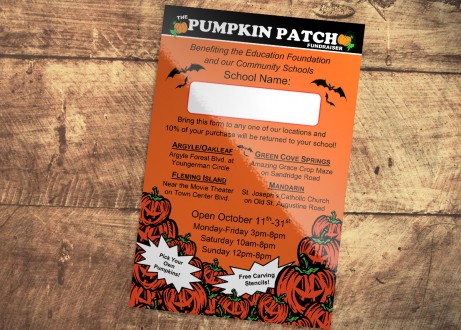 A pumpkin patch and a fundraising event for your school in one? That sounds pretty good. Michael Kerekes found a way for this pumpkin patch to advertise its 4 locations, hours, and a promotion for local school children without crowding this flyer. The big white box pulled my attention first so I immediately read about the donations for local schools, then wanted to find out more. Also, the pumpkin graphics automatically told me the main focus of the flyer, so there was little explanation needed in addition to the white "blast" remarks above them.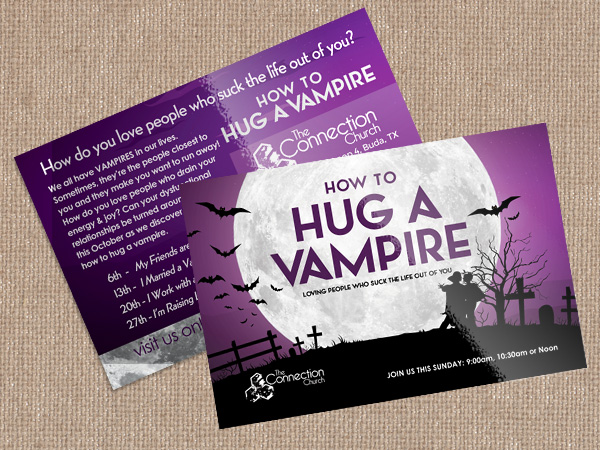 The gripping title and wordplay on this postcard is what I like most about it. When I first read it, I thought I might want to know how to hug a vampire, so I read on to see what the postcard had to tell me.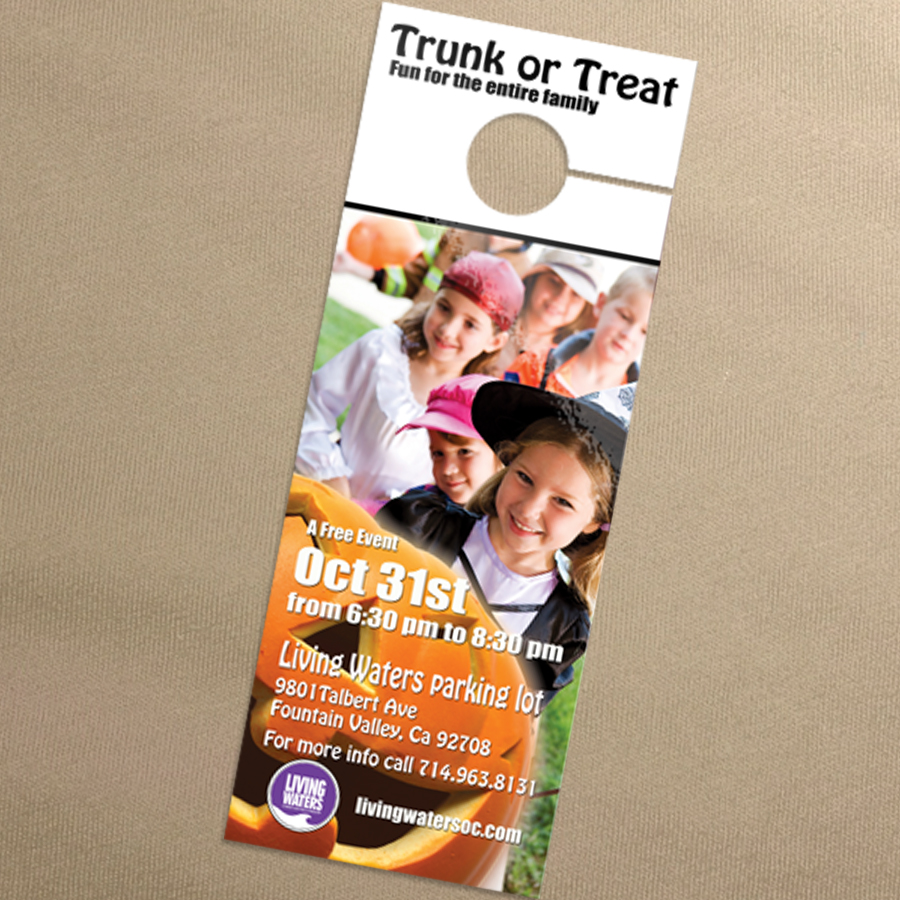 A door hanger is always good for spreading a message about a local event. The photo of the trick-or-treaters on this one portrays a fun Halloween event for kids and leave the need for little explanation apart from the contact info.
What Halloween marketing ideas do you have? Tell us in the comments below.