Presentations can be intimidating for the presenter and even – unfortunately – boring at times for the audience. One way to lessen the intimation and reduce boredom is to have a presentation that includes your presentation and marketing materials in beautifully designed custom folders. Custom folders can enhance presentations on any topic to any audience. Here are some tips for a powerful presentation with the use of custom folders.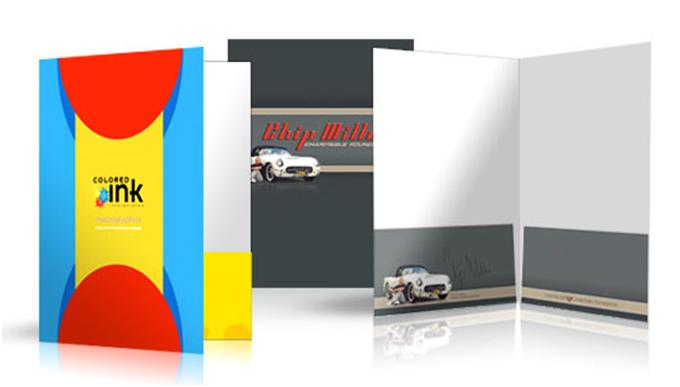 Custom folders are an attention grabber – A beautiful design on the glossy cover of your presentation folder will catch the attention of your audience. The design can be customized to the presentation of a new product being launched or simply a representation of your business logo, large and prominently placed.  Custom folders immediately give your audience something to focus their attention on and can help guide their attention throughout the presentation. Instead of the audience's mind wandering, they can focus on your folder and the information it contains.
Custom folders inspire confidence in your product – Selling is all about the confidence you have that your product can meet your customer's needs. In addition to your spoken presentation and the points made in it, a custom folder gives the audience an impression of the confidence you have that your product will meet their needs. When your customers have confidence in your abilities, having your name and logo on the cover of a custom folder gives credence to all that it contains. Customers will trust your recommendation because they trust your judgment.
Custom folders hold information – Without the use of custom folders, at the end of your speech the audience will stand up and walk out perhaps never again thinking about the information you presented. With a custom folder, all of the information your customers need can be placed inside ahead of time, and when they prepare to leave they can take all of that information away with them. Custom folders are often printed with the business name and have a place to hold business cards inside in addition to product brochures and other marketing information. Organizing all of this information neatly for your customer helps bolster their confidence that you can manage their needs as well as you can manage your presentation.